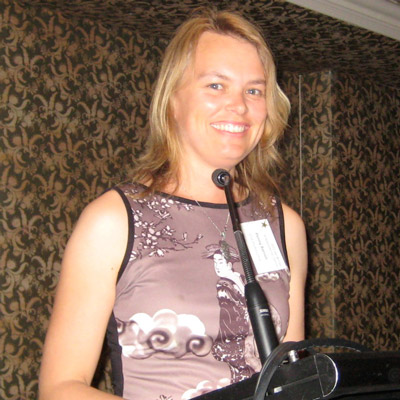 In 2005 The Aurum Project was created as a registered research charity. The organisation was spearheaded by well respected and esteemed, accomplished practitioners in the field of homeopathy, led by the director Linlee Jordan. Linlee is a practitioner at the Harbord Homeopathic Clinic and she is an author and keynote industry speaker. This organisational model where clinicians are researchers has inspired others involved in daily practice, to join a research team. In this way, the challenges encountered in every day practice become a research topic.
Now 15 years on, this model is more relevant than ever. The Aurum Project has a collaborative and dynamic team of specialists in their fields, integrating natural medical research with the delivery of health services. Today The Aurum Project has over 150 members, a dedicated social media following and a growing research team, co-ordinated by Celeste Salter, PhD (Applied Science), BPsych Sci, BE(Hons), PDHom(UK), MAHA, ARoH registered.
The Aurum Project strives to be the top charity in Australia for natural therapies research.  It relies on donations from those wanting to donate to ethical, natural health, and wellness research.
See our History by clicking on the right arrow of the timeline below
2021

Three Research Pods started this year: The Rhizome Research Pod working on UTIs, The Molluscum contagiosum Pod which is an international collaboration and the Systematic Literature Review Pod.

In May, we hosted three breakout sessions at the 12th AHA Conference in May 2021.

In September, we began a series of Melting Pot sessions to discuss the results of the National Survey, these points were raised:

Who are we?

How many Homeopaths are there?

What do we do, w

hat people do we see?

Can recording this information strengthen the homeopathic presence? 

2020

The Aurum Project's Linlee Jordan and Celeste Salter joined
the discussion in an "I Love Homeopathy" podcast.

Linlee Jordan and Gabrielle Brodie presented in a panel discussion
showcasing Australian research: "The Future of Homeopathic Research".

2019

The Aurum Project completes The First Survey of Australian Homeopaths.

The presentation of Aurum Project research results at 3 major international conferences:

2018

The Aurum Project made several presentations at the 11th Australian Homeopathic
Medicine Conference in Sydney.

The launch of Autism Support Project, in response to the increase in ASD children and because parents are searching for answers in natural therapies.

Similia Journal published 2 articles by the Aurum Project titled:

"An Innovative Method of Accelerated Learning: A Melting Pot session is
collaborative and thought provoking."

"Proving of Morning Sickness Combination Remedy"

2017

Hosting the Australian premiere of the Just One Drop homeopathy movie at the Dendy Opera Quays Cinema, Sydney.

We were listed at #10 in the top 40 homeopathy websites in the world.

Educational article was published in the journal Similia. Title: "An innovative method of accelerated learning: A melting pot session is collaborative and thought provoking".

Proving article was published in the journal Similia. Title: "Proving of a Morning Sickness Combination Formula".

The Aurum Project published five peer reviewed case histories in our blog.

2016

Carrying out weekly data collection on the topic of glue ear
and recurring ear infections in children.

Booklet for members to share published in members area: Ten Steps To Get Off The Antibiotic Treadmill. Completed.

Directory of Members of the Aurum Project launched.

Wizard of Oz theme at the Aurum Project's Annual Gala 2016

2015

Hosting of The Bali Project Seminars in Bali.

The AP has succeeded in producing two highly successful seven-day seminars
in Ubud, Bali.

It combined lectures, field trips and cross-fertilisation between practitioners from seven countries.

Aurum Project co-ordinated Melting Pot 'speed-learning' sessions have become
so popular they are now a signature feature of externally hosted seminars.

2014

Article: Analysis of a modern approach to the homeopathic treatment of chronic and
acute ear problems in children in Australian Traditional Medicine Society (ATMS) journal. 

2013

In published articles The Aurum Project has advanced the understanding and
practice of homeopathy:

one article in Homeopathy journal

one article in ATMS journal

Supporting a literature review: Should homeopathy be considered as part of a treatment strategy for otitis media with effusion in children? Published in the PubMed-listed
UK journal 'Homeopathy' by Alison Fixsen.

Hosting of the first Bali Project Seminars in Bali. 

Strengthening and supporting homeopaths through networking and information sharing.

2012

Three seminar presentations at the Australian National Homeopathy conference
in Brisbane, included the key note speech by Aurum Project Management Committee Member Jurgen Schulte,

Aurum Project research results on glue ear, and some questions about the latest
possible ideas on stable water clusters as a mechanism of the action of homeopathy.

Supporting a literature review about hypertension by Jane Tulip.

2011

Article: The proving of homeopathic melatonin 6x published in Links journal.

Brisbane – Harness your success auditing workshop.

2010

Conducting the first Australian Harness Your Success auditing workshop.

HPT Trial of a new substance funded by Keysun Laboratories.

Pilot study for insomnia. Literature review and ethics approval application completed.

2009

Conducting a case series analysis of  treatment using the remedy Hyoscyamus for
children's behaviour and learning difficulties. The study showed that overall the
number of children who had a positive response even if slight was 93.3%

Publication of the findings of the Hyoscyamus Case Series Analysis in Similia Journal, WellBeing Magazine and the book Challenging Children: Success with Homeopathy.

2008

 Initiating and writing the document "Australian Research Priorities" in conjunction with homeopathy industry groups and professional bodies.

HPT Trial of Melatonin 6x funded by Keysun Laboratories.

2007

Sought liaison and support from the Australian Homeopathic Association and other professional bodies. 

2005

In 2005, Homeopath and Mum of 3 small children, Penny Barron had seen significant
health improvements in using Homeopathy on her three children, suffering from recurrent ear infections and eczema; the cycle of clinging behaviour and scratching.  She wanted to be able to back up her personal experience with research data. There is no holding back
a mother on a mission! In 2004, working at Harbord Homeopathic Clinic, Penny began formal meetings with Linlee Jordan (now Director of The Aurum Project) about the need
for research and by 2005 The Aurum Project had begun.