Volunteering at The Aurum Project (AP) is not only fun, it's also a way to connect and share with others who are also keen about homeopathy. Become a vital part of AP empowering parents and practitioners using homeopathy for their health goals.

Bring the Book Barn to Life
Be part of the Book Barn Team! Help raise the profile of our online shop which helps fund our projects. When there has been a donation of books delivered you can be one of the volunteers who helps to enter the books online.

Empower parents and practitioners, join a Research Pod
Help create our knowledge base of high quality rigorous research information about how homeopathy can support your health. Our Pods are working on a range of projects. All of our Pod members are research volunteers who are passionate about homeopathy. Whatever your research experience, AP is keen to help you to put your enthusiasm for homeopathy research into action. Contact The Research Coordinator to find out more.
Bring your local community together, hold a Fundraising Get-Together
Fundraising events help AP in many ways. It enhances community awareness for AP in your local community. It raises funds to support our research activities. Members who host a fundraising get-together or online event can ask a practitioner, a lecturer, or a local chiropractor to give a talk about a favourite topic. This can help to build their practice.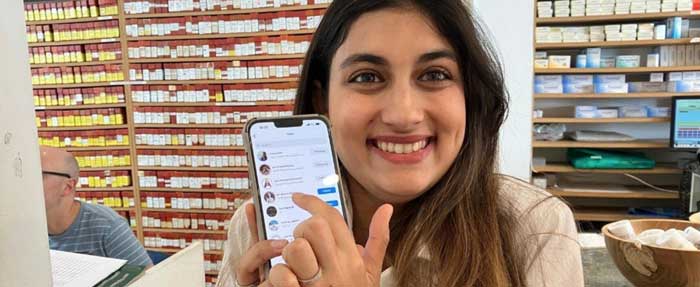 Share the love on Social Media
Social media outreach works best when it's consistent and when we share our story about why AP matters to us. The personal approach matters. Our marketing manager can use your help in our media campaigns. Ask your Facebook and Instagram friends to hit the like button of AP's Facebook and Instagram page. Share our posts in your groups and on your pages.
A big fundraising event
From time to time we host a big event. Last time it was the  Just One Drop launch in Australia. What is our next big event? Helping with an event is usually a six month commitment. If you have expertise in online event organisation we would love you to join our volunteer group. You won't be alone, our event coordinator, is full of ideas and inspiration. Do we insert a link here media kit?
Your services and skills
Whatever are your skills, previous work experience and talents we would love to hear from you. We thrive on the contributions of the many multi talented volunteers who come into our organisation to assist us in reaching our goals.
To get started Register Here