Homeopathy Conference
The beautiful kaleidoscope picture on the advertising for the New Zealand Council of Homeopaths (NZCH) Homeopathy conference 2019 set the scene for a weekend of colour, variety, artistic creations, fascinating cases, music, laughter and togetherness.
The Aurum Project Research Presentation
Homeopathy is in an interesting state in the world at the moment. On the one hand we have practitioners working hard and achieving extraordinary results for their clients while many in the medical world are unaware of how beautifully homeopathy could integrate with medicine. The lovely cases presented at the homeopathy conference by Ann Manning (Aurum Project Research Team member), Dr Deborah Collins and Dr Tralee Sugrue, and homeopaths Linda Baker, Leila Joffe (and other presenters who I sadly missed), is evidence of the great work we are all doing.
The Aurum Project research presentation by Australian homeopaths and researchers, Celeste Salter and Ann Manning, explored the idea of homeopathic research by asking the conference participants what their first response was to the words medical research and homeopathic research. My memory of the response was negativity about medical research and a more positive response to homeopathic research.
Having explored this notion recently, it did not surprise me that we share these collective beliefs. Medical research, published in reputable medical journals, mostly include randomised controlled trials. Homeopathic journals tend to accept case histories as well as RCT research which is read by homeopaths and homeopathic doctors but perhaps is less likely to be read by those within conventional medicine.
This is a major stumbling block for homeopathy as the fantastic research that is being done around the world is not seen or acknowledged by the medical profession or interested researchers. 'N = 1' research is not accepted as legitimate research within the university world even though psychology appears to be accepting it as a viable research method.
It was great to learn from Celeste and Ann that the Aurum Project is undertaking valid research with Australian homeopaths. I look forward to reading more about their national survey research. Their study inspired me to think about the many exciting research projects that are waiting for homeopaths to undertake.
Why Kaleidoscope?
Linda Hanson's wonderful presentation 'Brokenness' reminded us that a kaleidoscope is made up of broken pieces of coloured glass that can be rotated to create amazing coloured patterns - all unique and constantly transforming. I certainly came away from the New Zealand Council of Homeopaths' conference with a renewed sense of wonder at the biodiversity of not only our remedies but also our homeopathic communities. Without this diversity and Aurum Project research, we may become stuck in patterns that are not always of our making, but always require a response from us, individually and as a community at homeopathy events. The many solutions that we have to offer the world resonate with those who are looking.
NZCH is the registration body for professional homeopaths in New Zealand. They maintain a register of members who have been formally educated and clinically trained in homeopathy either in New Zealand or overseas. From the NZCH website: "A dynamic team of passionate professional homeopaths fostering healthy successful relationships with each other, our clients and the public."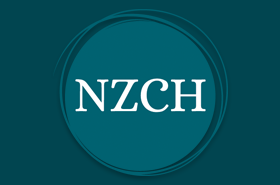 ================================================================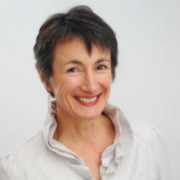 Thank you to Angela Hair for contributing this review of the New Zealand Council of Homeopaths ( NZCH) International Homoeopathy seminar 2019.
Angela Hair has a BSc (Hons) majoring in Psychology from Canterbury University and has been a homeopath in Hawke's Bay, New Zealand, for 20 years. She has recently written her memoire which is currently being assessed for publication.