When we are younger we think we will always have time to learn when we grow up. When we grow up we think we are too busy to learn and life is teaching us every day through experience. I live and breathe Homeopathy. Those who know me well know this about me.
Written by Aurum Project member Dimple Kirplani.
Where it all started: studying Homeopathy
I first read books by Professor Vithoulkas in 1997. It was during the third year of university, studying homeopathy and a time when I was questioning the scientific aspects of practising Homeopathy. I had some well-known stalwarts as my teachers and having a sponge for a brain meant I absorbed a lot and practised with diligence. 17 years into practice and the need to push myself set in, along with the need to learn something a little bit different and so I got online to investigate. Coming across the International Academy of Classical Homeopathy and seeing Professor Vithoulkas as an active teacher was thrilling. I pursued the Levels of Health course online. While I loved it I realised I had missed out on some important concepts in practise. Concepts that would add to my strengths and clarify a lot of doubts. Concepts that would not only help me prescribe but also help me with prognosis for the case. So the hunger to know more grew. The seed had been planted years ago but it had laid dormant. That's when the first dreams of Greece started. The idea of travelling to what sounded like an exotic destination, to see and learn from a teacher I had always respected and to actually have the opportunity to live and breathe homeopathy for a week was enthralling. I worried, as all mum's do, about my family and how they would survive without me. I stressed about expenses. I worried about leaving my clinic and not working for ten days – a luxury I had never indulged in. Then a few colleagues stood up saying that they would love to go too and just like that it all fell into place. Dreams do come true.
My Journey to the Vithoulkas College in Greece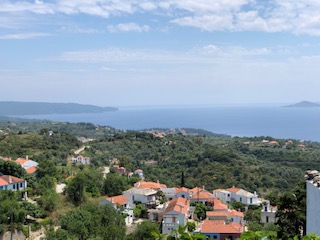 Alonissos, a tiny island in Sporades group of islands in Greece is simply a gem. Surrounded by the crystal clear waters of the Mediterranean Sea this place just stole my heart. Add to that the wonderful families that run the bed and breakfasts there and the Greek hospitality – this soon became a trip I would never forget. This island sleeps through the winter months and the creativity of the locals during these winter months is just amazing. There are little shops filled with craftsmanship that's so unusual and quaint that one finds it difficult to choose. Adding to all this is the flavour of delicious fresh Mediterranean food. From farm to table has a different meaning here. The local use herbs that grow along the mountainside and wild greens in their pastries. Baklava has a unique flavour and the cheese is to die for. The hospitality is such that you only have to mention a dietary requirement and it is catered for with infectious joy. And then there is the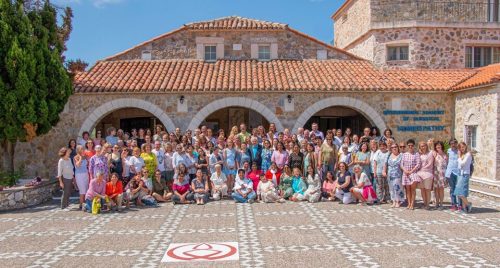 International Academy of Classical Homeopathy that sits regally on a high hill with views of the island and the beautiful waters surrounding it.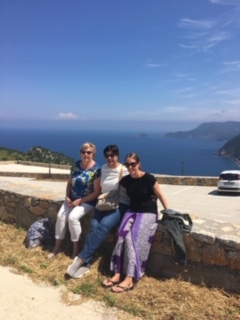 For me it was a pilgrimage – seeing the building, reading the words Similia Similibus Curentur on the path way, entering that room with all its beautiful engravings and art work – those feelings cannot be described. They are unique, they are full of awe and simple joy.
The reception was warm, the hugs comforting and the laughter filled my heart with such melody that it all felt like home away from home. Sitting in that room day after day with hundreds of physicians from all over the world was a privilege. Hearing their experiences and learning from them was just the icing on the cake. The main thing was a sense of understanding because we all came from 36 different countries and we were all facing different types of adversities in practise. It felt amazing to know that here was a group of like-minded souls that had gathered under the tutelage of a great teacher with the desire to learn and in some way change things in their little corner of the world. If there were any doubts or concerns they were long gone by the end of the very first day. As I went to bed that night there was a sense of achievement and satisfaction – I had done the very best thing I could have done for myself as a homeopath. I had taken the steps to fertilise my brain and sharpen my growth and this would no doubt add to my practise. That seed was no longer dormant. It would grow and the fruits would be sweet.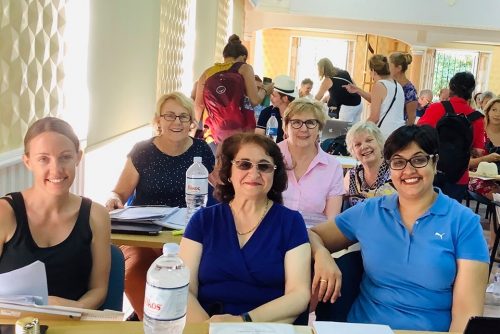 Each day compounded this fact. It brought about more clarity, more confidence and more determination. I knew I had the capability of climbing mountains and while before I had only dared to approach the easier peaks now I was ready to scale heights. I have worked in three different countries of the world – India, Ghana and Australia. I have had the opportunity to see and understand the difference. I have been blessed with success but this was going to be different. Now I look at success differently. That fills my heart with gratitude because not many people come across such opportunities. I had grabbed mine.
Professor Vithoulkas himself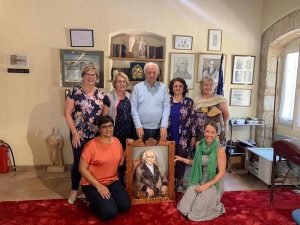 Then there is the man who makes all this possible for so many of us from all over the world, Professor Vithoulkas. I won't say a lot about him here because I could never find the words. What this man has achieved as a Homeopath is amazing and he truly deserves the respect and honour that has been bestowed upon him by faculties all over the world. An exemplary teacher is all I can say and I have had many, in the years of learning and practise. How can you not learn when you are surrounded by the aura of your father? That gentle yet firm teaching is not easy to forget. You respect it, feel it and hold it close because those are the teachings of a life time. It leaves you wanting more and it makes you realise there is always space for growth. It makes you dance – a little happy boogie- because you feel respected and loved. That's nurturing and everyone felt it at there. Hence the tears on the last night as everyone sang and partied in farewell. I didn't cry but I felt like a child walking away into the harsh world with battles to fight. Chin up! There are jobs to do. But I would be back to studying homeopathy again with Professor Vithoulkas. Nothing could stop me and hence I dream yet again. I will go back soon because the hunger to blend knowledge and joy always remains.
Community in Action Blog by Dimple Kirpalani, Homeopath