These are two case histories of children who developed Bell's palsy and received beneficial treatment with homeopathy. The first of a ten year old girl in India who received the homeopathic remedy Cadmium sulph. The second a two year old girl who received Sulphur as her remedy.
Both parents of these young girls asked the question: Can homeopathy be used for Bell's palsy in children? The answer is yes. However, an important fact must be taken into account. With no treatment, around 90% of children with Bell's palsy will have complete recovery anyway, within one year, and there are usually signs of improvement in about three weeks. However, for the first little girl after 8 weeks there were no signs of improvement at all and her parents sought out a homeopathic hospital for treatment.
What is Bell's palsy?
It is a one sided weakness of the muscles of the face. There are many causes but as is often the case, if no cause is found it becomes known as Idiopathic facial palsy or Bell's palsy. Bell's palsy is fairly common in children.
What is Bell's palsy caused by?
The cause is not fully understood. It is thought to be started by an inflammation or swelling of the facial nerve. This nerve is in charge of the muscles of facial expression (e.g. frowning or smiling), closing the eyelids and it also has something to do with taste and the front part of the tongue. A facial palsy can happen in children or adults.
it may be caused by swelling or pressure on the nerve as it leaves the skull. This may be from
trauma (e.g. a bang to the head)
patients often recall cooling of the face by a cold draught or airplane trips just before the onset
ear infections
infection of the skull bone close to the ear (mastoiditis) or parotid gland (parotitis)
infection with a herpes virus – this type of facial palsy is called Ramsay-Hunt syndrome.
Signs and symptoms of Bell's palsy
It can start over a few hours or days and the problems may include:
the child will find it hard to move their eyebrows, whistle, smile and chew their food.
they can't properly close their affected eye
the eye feels irritated and dry with reduced tears
mild pain in their face or behind the ear
drooling from the corner of the mouth
dryness of the eye and mouth
food doesn't taste the same
their hearing is more sensitive
it more commonly occurs on the right side of the face
other than these symptoms they seem quite well
If they develop other symptoms including severe pain, eyesight problems or weakness elsewhere in the body or blisters in the ear or mouth, this needs reassessing.
Pediatric Bell's palsy treatment
Parents will often ask: How long does it take for Bell's palsy to go away? Around 90 per cent of children with Bell's palsy recover fully without treatment, especially if the symptoms begin to improve within the first three weeks. There are usually signs of improvement in about six weeks, though it may be a year before the facial weakness has gone away completely. A few children may have mild, ongoing weakness in their facial muscles. Children tend to recover better than adults.
Parents will also want to know: Is Bell's palsy contagious? No it's not.
Steroids may be prescribed to reduce the inflammation along the facial nerve. However, pediatric Bell's palsy guidelines suggest that often no treatment is needed. Studies are not clear if steroid medicines are useful for children with this Bell's palsy.
Practical treatment includes lubricating eye drops several times per day and the eye can be patched shut at night or during sleep.
There are many claims that physical therapy, massaging the face, exercising facial muscles, and applying gentle heat may help recovery but according to the Royal Children's Hospital Melbourne exercises will usually not help.
To what extent can we make use of a Homeopathic remedy for Bell's palsy in children?
It is usually explained to parents that a majority of children improve within 3 weeks and achieve complete recovery within three months. So this little girl had not improved at all after two months and the parents sought homeopathic help. Then she quickly recovered.
The author of this case Dr. Jitesh Sharma, says: "When treating Bell's palsy in children, if you take a good case with careful observation then prescribe the appropriate homeopathic remedy it gives you quick results".
The first case history
First visit 13/8/2016. The little girl presented with a left sided facial palsy diagnosed as Bell's palsy. The parents are from a village area of India living near Nagpur and they traveled 700 kms to seek treatment in Jharsuguda at the JDS Homeopathic Hospital & Research Centre .
JDS Dr: Tell me how it happened?
Father: It is summer time, so at night she slept in front of a fan cooler (with water in it) to cool down. The next day, in the morning we observed that her face looked distorted so we took her to the local doctor in evening.
JDS Dr: Then ?
Father: The local doctor prescribed medicine for 8 days and said to do facial exercises for 6 weeks and she will be normal. (They are village people so they did not get the prescription medicine.)
JDS Dr: Did she recover?
Father:  No. It's been two months now and still she is the same. You can observe her. One eye half closed, while speaking you can observe her lips.
The symptoms were added into a homeopathic repertorisation sheet as follows.
After analysis, the homeopathic remedy Cadmium sulph was prescribed in two doses of 30c. The remedy is well indicated because the materia medica described the need for the remedy as: "Facial paralysis (usually left-sided) that starts after exposure to wind, and is accompanied by chilliness or overwhelming weakness. The person's mouth may look distorted, and completely closing one of the eyes often is impossible."
Three days later, the follow up: 16/08/2016
Father: Hello sir, I called you to update. She is completely alright now. Her eyes are getting fully closed I have mailed you the video thank you sir.
JDS Dr: Very good. Okay.
Follow up: 31/12/2016
JDS Dr: How is she doing?
Father: She is good now sir all thanks to you. Everything is normal. We came to attend a wedding here so I thought I should update you.
JDS Dr: Ok good. Now no need to come to me anymore, as she is doing well now.
Follow up:27/2/2017
JDS Dr: How is she now?
Mother: She is completely fine now. Last year we came to visit you and after only 3 days she was fine by your remedy.
Before treatment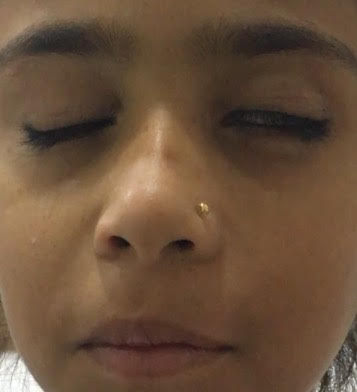 After treatment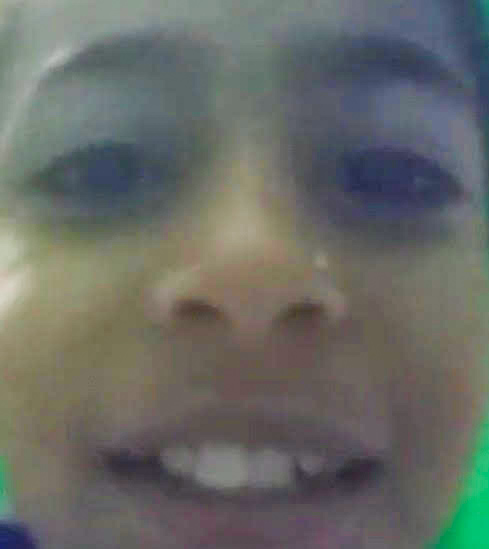 The second case history
In the second little girl, the Bell's palsy started 3-4 month ago and then her parents consulted Rabindranath Tagore Hospital. After medication, the little girl was doing well but after exposure to cold weather she had a recurrence of Bell's palsy on the left side. Then her parents presented for homeopathy at JDS Hospital.
The palsy causes her to dribble saliva. She also had a flare up of a chronic eruption on her face and hands which first started at the age of one year old. It had been there again for 15 days.
She was an early developer with crawling at six months and walking between nine to ten months. Putting objects into her mouth is a favourite activity at the moment. Her appetite is good and she is quite thirsty. She can easily catch cold and is aggravated by the cold. There is much perspiration on her head as well as her palms and soles of her feet. She dislikes being covered and especially dislikes hats. During the night she sleeps on her abdomen.
The words which her family uses to describe the little girl are active, playful and obstinate. They also say when she is angry she goes silent and dislikes being carried and also hates being stared at. Having a bath is not a favourite activity and she tends towards being hot bodied.
Sulphur 30c was given twice a day for two weeks. Then on the next visit at 20/2/2019 the Bell's palsy, the dribbling of saliva and the eruptions on the face and both hands have completely reduced. Another follow up on 24/8/2019 reveals that there has been no recurrence of bells palsy or skin eruptions.
---
Thank you to Dr Jitesh Sharma for contributing these Bell's palsy in children case histories to The Aurum Project blog.
---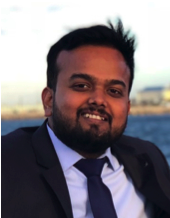 After completing his BHMS, Dr. Jitesh Sharma started his journey with Homeopathy and now runs a Homeopathic Hospital with an Out Patient Department of 100 Patients per day treating a variety of acute and chronic diseases. He has studied at the International Classical Homeopathy institute under Prof.George Vithoulkas and has undergone extensive real time training under Dr.Rajan Sankaran, Dr.Mahesh Gandhi, Dr.Dinesh Chauhan, Dr.Gajanan Dhanipkar, Dr.S Sarkar and Dr.Shekhar Algundgi.
He provides clinical training for homeopathic students & practitioners at the JDS Homeopathic Hospital & Research Centre in Odisha in the eastern part of India. They also provide webinars worldwide.  www.jdshospital.com
Since you're here…

…. We have a small favour to ask you. More people than ever before are reading the Aurum Project blog. There is a surge of interest in natural therapies research. But grants or support from funding bodies is hard to come by. So you can see why we would like to ask for your help. The Aurum Project is an Australian independent research group with charity status. Our research takes a lot of time, money and hard work to keep pushing forward. But we love it because we believe our work is important and we've been told by parents over and over again that they believe what we do is important too. For as little as $5 per month you can help support our work. All donations are tax deductible. It will only take a minute. Thank you. Click here to donate today.