2018: Big Achievements For The Aurum Project – Thanks To Our Supporters
In order to grow the Aurum Project to ensure we are achieving our research goals, we need to ensure people know who we are and what we do, and find the people who share our values and choose to work with us. This can be another business, who we can promote in return for sponsorship and endorsements or individuals who become members and / or volunteer for us. We then need to rally teams of volunteers and members of the Aurum Project to help execute events and to co-ordinate and manage the research itself.
Year on year we learn from what works and what doesn't work. We are always referring to our objectives as a charity. Some events bring in donations and funding, and some are morale boosters, drum up support and spread insights into homeopathy.
The Aurum Project continues to grow and make new inroads in research for Homeopathy. 2018 was a bumper year including several published articles in Similia Journal. With the appointment of our new Research Co-ordinator: Celeste Salter, we have also been able to develop and promote our latest research project, the National Homeopathy Survey. We again, collaborated with link Your Health Your Choice at the Mind Body Spirit Exhibition in Sydney and received over 2,000 signatures for the petition. It was wonderful to be part of the AHA Homoeopathy Conference and spend some precious time with our members, supporters, and to make new friends.
On top of all of this we also reached 5,000 Followers/ Likers on Aurum Project's Facebook page. This is testament to how many people globally know about the Aurum Project and the work we are doing in the field of Homeopathy. This number is growing significantly year on year.
The launch of the 3rd edition of The Golden Book
One of our major achievements for 2018 was the publication of the new Golden Book. This is The Aurum Project's fundraising book as all revenue received from sales go directly to the charity and ensures we can continue working on research projects and promoting Homeopathy.
The completion of the book is owed to the incredibly effective collaboration of many outstanding skills throughout the Aurum Project: the writing of articles by qualified practitioners, drumming up advertising to pay for the printing, beautiful hand painted watercolour illustrations, carefully picked article topics and layouts, and the detailed design work carried out for each page.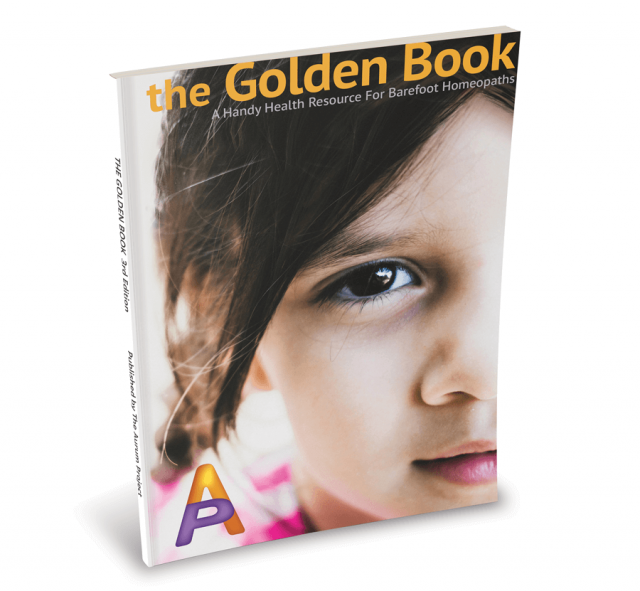 The launch of The Autism Support Project
Autism Spectrum Disorder (ASD) is the fastest growing developmental condition in the western world. In 2015, there were 164,000 Australians with autism, a 42.1% increase from the 115,400 with the condition in 2012. (Australian Bureau of Statistics.)
The Autism Support Project was set up by Linda Beaver from the Newtown Homeopathic Centre in conjunction with the Aurum Project. This initiative was in response to the increase in ASD children and because parents are searching for answers in natural therapies.
We bring affordable care to ASD children and offer partially subsidised or half price treatment for children diagnosed with ASD.
We are now in the process of recognising practitioners from all states and territories within Australia for this project. Selected practitioners are recognised because of their experience and training in this field. They are fully qualified homeopaths and members of professional associations.
FIND A RECOGNISED AUTISM SUPPORT PROVIDER HERE
The National Homeopathy Survey Kick-off
This is one of our major homeopathy research projects for 2019. The set-up and recruitment launch took place in 2018. The National Homeopathy Survey's goal is to understand the diversity of practice for professional homeopaths in Australia. The study is being conducted by the Aurum Project.
The data collection period is a 2 month period starting January 28th 2019 ending March 22nd, 2019.
Giving Back To Our Members
It is vital for us to ensure our members feel connected and valued. We try to make the optimum amount of contact and offer many valuable benefits.
Discounts to Events and Seminars in 2018
In 2018 we managed to secure a huge amount of discounts for our members to attend events listed on our events calendar. In 2018 we offered the following event discounts to Aurum Project Members:
Tech Talks $10 discount per workshop
Dr Banerji Post Graduate Course $100 discount per module
Connecting Homeopaths Meet-ups $10 discount per meet-up
Homeobotanical Therapy Certifications $50 discount per course
Advanced Homeopathy Dr Bhattacharya $60 discount per course
bWellness BioRegularity Medicine $40 discount per webinar series
CHECK OUT OUR EVENTS CALENDAR HERE
Free Documents made available to Aurum Project Members in 2018
An Innovative Method of Accelerated Learning, Article by Nyema Hermiston and Linlee Jordan
Marginalising homoeopathy: an Australian case study, by Joanne Greenland
 AUTISM: Homeopathic Treatment as an Adjunct to Neuropsychological Therapies. Dr Rajalakshmi M.A.
AUTISM: Homeopathic Treatment as an Aid to Inclusive Integration of Children. Dr Rajalakshmi M.A.
AUTISM: New Dimensions in Treatment of Autism with Homeopathy. Dr Rajalakshmi M.A.
GIVE A TALK #1 [PPT]: Homeopathy in the Home by Jane Lindsay
GIVE A TALK #4 [PPT]: Antibiotic Resistance & Recurrent Childhood Infections by Sarah Penrose
GIVE A TALK #5 [PPT]: Pregnancy, Childbirth & Babies by Jane Lindsay
GIVE A TALK #6 [PPT]: Ears, Teething and Fever Care in the Home by Penny Barron
GIVE A TALK #7 [PPT]: Learn to use natural medicine for kids by Sarah Penrose
7 Ways To Grow your Natural Medicine Practice by Erica Steele
TAKE A LOOK AT THE MEMBERS ARTICLES AND VIDEOS HERE 
What Did The Aurum Project Undertake in 2018?
February 2018 - Similia Journal published 2 articles by the Aurum Project titled "An Innovative Method of Accelerated Learning: A Melting Pot session is collaborative and thought provoking." and "Proving of Morning Sickness Combination Remedy"
March 2018 – We were excited to have appointed our new Aurum Project Research Co-ordinator – Dr Celeste Salter
April 2018 – We launched our fundraising Book Barn online. Now anyone can view our range of new and preloved books kindly donated. The proceeds of these book sales go directly to The Aurum Project.
May 2018 – The Aurum Project received a stand at the Mind Body Spirit Festival in Sydney. We used this opportunity to capture over 2,000 signatures for the Your Health Your Choice Campaign. Thanks again to our team of volunteers who worked tirelessly over the 4 days of the festival.
June 2018 – We were lucky enough to secure a charity stand at the supremely busy Warringah Mall in Sydney. This was a great opportunity to talk to local families to spread awareness of Homeopathy, and to carryout some fundraising.
August 2018 – We were generously donated a meal for 10 people at the sumptuous Havana Beach Restaurant Manly. So we decided to treat some of our wonderful volunteers who had given up their time to run the stands at MBS and Warringah Mall.
October 2018 – We had a blockbuster stand at National Homeopathic Medicine Conference – Where we could meet and catch up with Natural Health Practitioners from all around the world. We learned about some of the latest developments in homoeopathy.
October 2018 – The launch of the new edition of The Golden Book. Featuring articles about healthy living, natural remedies, beautifully designed and illustrated and for sale NOW at HHC and in the Book Barn. Income received from the sales of this book go directly to The Aurum Project.
October 2018 – The launch of The Autism Support Project. Linda Beaver, presented at the Homeopathic Medicine Conference. Her topic was : Analysis of Cases from the Autism Support Project. The team were thrilled to receive so much positive feedback about Linda's presentation, the national launch of the Autism Support Project and the latest research on Australian children on the autism spectrum.
October 2018 – The launch of The National Homeopathy Survey, conducted by The Aurum Project – The goal is to understand the diversity of practice activity for professional homeopaths in Australia, including the demographics of patients, as well as the conditions treated and remedy prescriptions made by professional homeopaths.
November 2018 – We hit 5,000 Followers on Facebook! This is a great achievement and companies are more likely to sponsor us and more people know about us so they are more likely to make a donation to our to our projects
November 2018 – One of our video's reached 43,000 views and 2,600 shares on Facebook
December 2018 – The Aurum Project is a successful recipient of the AHA Research Grant for 2018 – This is to go towards work carried out on the National Homeopathy Survey.
December 2018 published "Plausible Homeopathy – Science on the Edge" article on the blog discussing two different paths of scientific evidence for homeopathy, presented at the National AHA Conference by Dr Tournier and Dr Rajendran. This article had 880 shares via Facebook and 2.02K shares from the Aurum Project blog.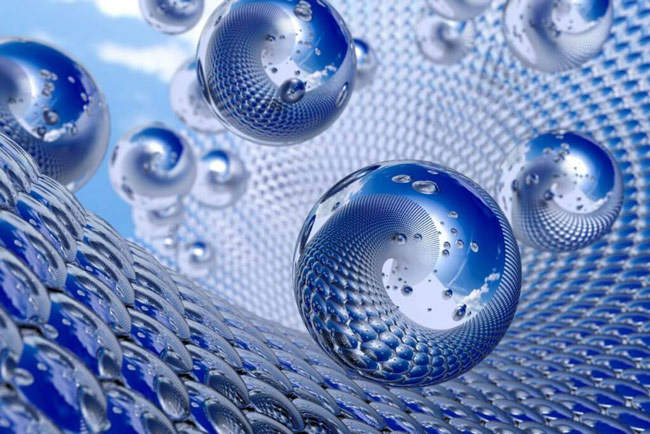 12 Connecting Homeopaths (Online meet-ups) facilitated by The Aurum Project.
12 Emailed Newsletters – Each month keeping Aurum Project newsletter subscribers up to date with projects, research and blogs.
A continual flow of events were uploaded to our Events Calendar by Members, making it an ever increasingly popular port of call for natural health events (online and locally to you). Not to mention all of the discounts on events, received by our wonderful members this year
13 Blogs Written – Covering a variety of topics and case studies – if you missed some, check them out HERE
We maintained our position at #7 out of the top 40 homeopathy websites in the world
Aurum Project is one of the top charities in Australia for natural therapies research and is recognised by the Australian Charities and Not-for-profits Commission ACNC. It is one of the best charities to donate to when people are interested in ethical charities and natural health and wellness
Check out our yearly reviews from the past
2017 - Homeopathy in Australia and the work of the Aurum Project
2016 - An update on the work of the Aurum Project 
2015 - Aurum Project development and progress
2014 - AHA Homeopathic Medicine National Conference
2013 - Aurum Project advisory meeting and AGM
So to conclude, 2018 was a great year for us as an Australian charity but also as a homeopathy research charity with the aim of conducting research into natural health and homeopathy.