This handy health resource for barefoot homeopaths has an abundance of:
Facts, tips and handy guides
Nutrition pointers
Children's healthcare
Hot Health topics: insights from natural health experts
Which homeopathic remedies to use?
Homeopathy for anxiety
Barefoot homeopaths: inspiring stories of success at home
Fevers, earaches & crying babies
Caring for sick kids at home
Women's health resource
Homeopathy for coughs
Homeopathic remedies list

How to reduce toxins in the body
Travel Remedy toolkit
Wellness tips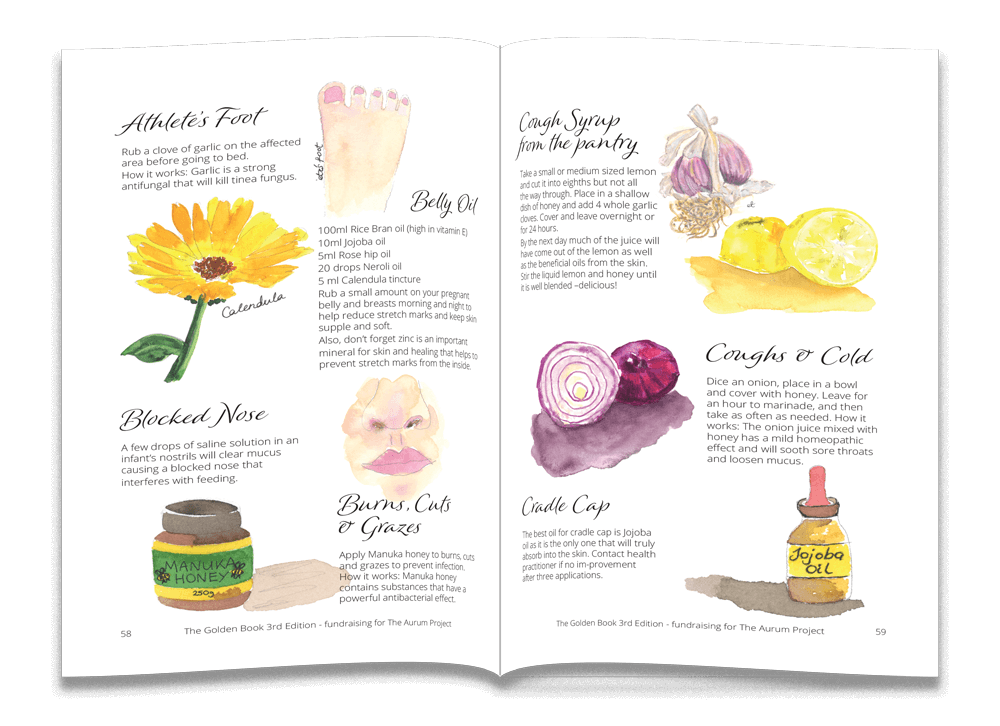 This beautifully illustrated book will help get you on the road to better natural health
Some simple healthy practices to maintain healthy blood glucose levels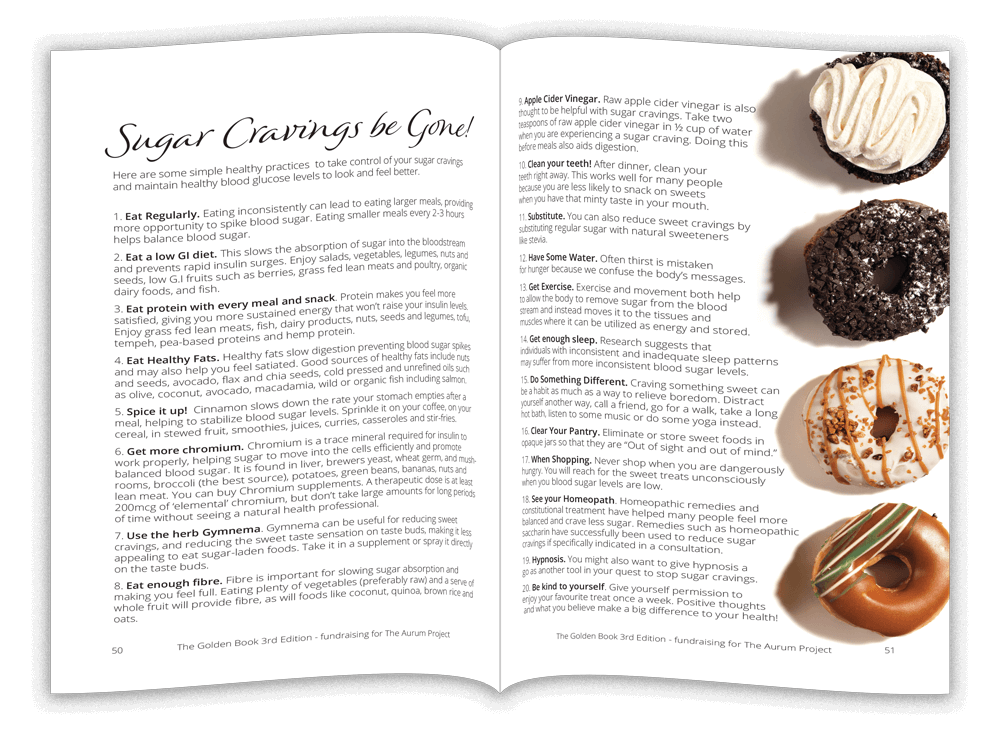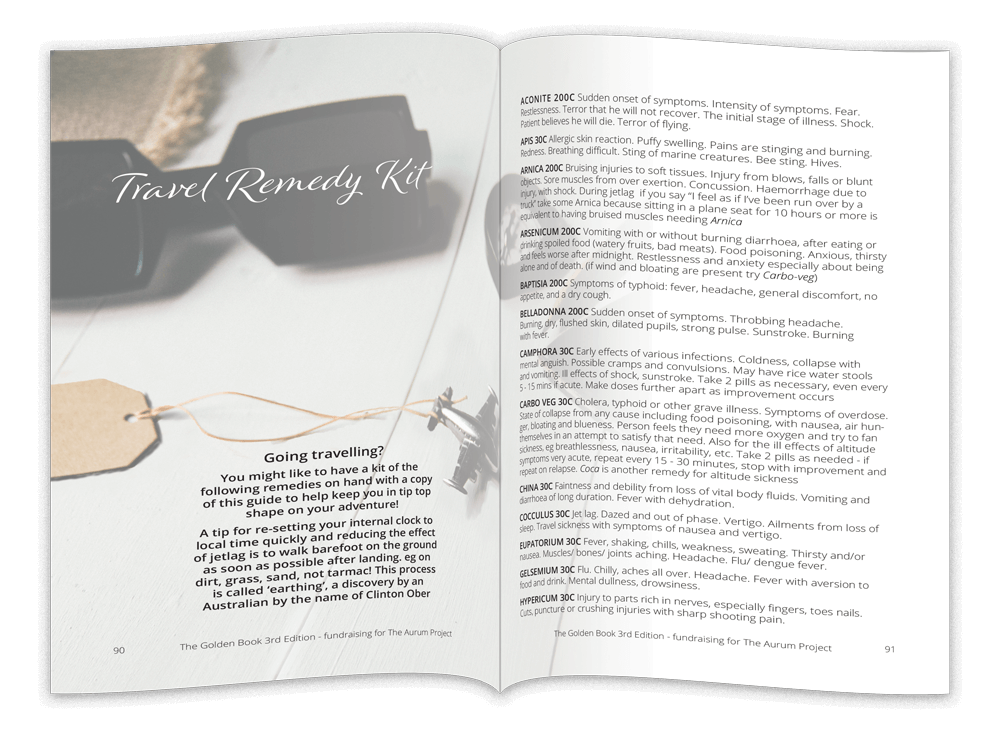 You might like to have a kit on hand to keep you in tip top shape on your next adventure
A Great Gift for Friends and Family!
Click here to order your copy today!
All proceeds from The Golden Book go towards much needed research into natural medicines.
The Aurum Project is an Australian research charity dedicated to improving the understanding and practice of homeopathy for the wellbeing of families.