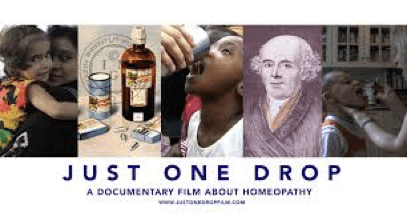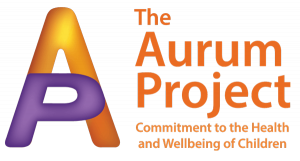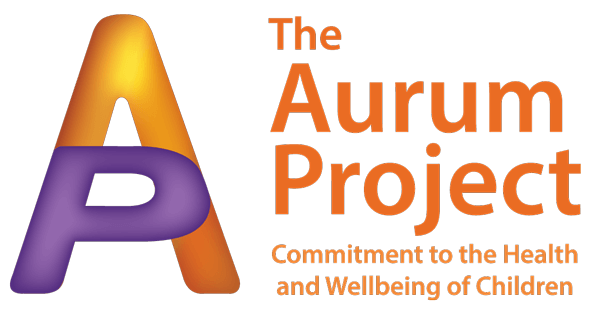 Australians are making a stand to ensure we keep our complementary healthcare options
Launch of New Documentary Exposes the Real and Current Risk for Australia
Laurel Chiten has been in the headlines for making provocative documentaries, for more than 20 years. Her film on Tourette Syndrome, "Twitch and Shout" was nominated for an Emmy Award in 1994.  Now, Laurel is currently celebrating the release of her latest controversial health documentary on homeopathy – "Just One Drop".
The documentary is Laurel's fifth major production and took 8 years to produce - exploring every inch of the polarising subject around the world.  This includes an in-depth look at the backlash here in Australia.
Around one million Australians use homeopathy to successfully treat common medical conditions such as allergies, coughs, and stress.  Homeopathy uses minute doses of naturally occurring medicines to trigger the body to heal itself.
The idea for the film came from a few personal experiences of seeing homeopathy treat chronic conditions in herself as well as friends.  After trying numerous other options, she found, homeopathy was the treatment that worked.  The inspiration for the film came from this as well as the revolutionary philosophy around homeopathy - about how the body can be treated to heal itself.  This was the seed to what started the process and from there the facts, research and controversy unfolded.
Chiten says that funding for this film was very challenging.  For all her other films she has made, she has received grants.  Crowd funding therefore solely funded this project.
"The biggest challenge other than funding however was getting that balance right between being pro homeopathy and letting the sceptics have a voice and getting that right balance in the film was really really challenging" tells Chiten.
Laurel has travelled around the world to film this documentary, but what drew her to film in Australia was that in 2015, the Australian NHMRC (National Health and Medical Research Council) came out with one of the most ambitious reviews on homeopathy and they came out with a statement that there is no evidence that it works.  This concerned Laurel and her team because there are studies and evidence that show that it does successfully work.
In the one hour documentary, Chiten examines claims of bias over the 2015 Australian report by the NHMRC, which is now the subject of a complaint to the Commonwealth Ombudsman.  Freedom of information documents detailed in the film, show the NHMRC's own expert advisers disagreed with the "overly definitive findings" of the Review. The documents show the NHMRC created self-specified rules that meant 171 of the 176 studies were dismissed.
As well as this, the film uncovers several conflicts of interest, including how the original chair of the NHMRC was a member of an anti-homeopathy lobby group.
The film has been released in Australia with the Premiere being held at Circular Quay in Sydney and hosted by The Aurum Project – An Australian charity dedicated to advancing the understanding and practice of homeopathy in Australia, through research and promotion.
At the Australian Premiere, Australian Actor and Wellness Activist, Zoe Naylor wore a statement outfit, which grabbed the attention of all around her.
The moving artwork created by Sherree Maniks (Artist and Costume Designer) for Zoe, is based on the ball gowns of the 19th Century, designed to take you on a fairy tale journey.  For children fairy tales can be a wondrous adventure of surprise and delight, an introduction to the duality of life on Earth such as right verses wrong or good verses bad.
In the garment, Sherree depicts the factory mind of pharmaceutical drugs in stark contrast to the individualised world of nature developed by Homeopaths for over 200 years.
The outfit has been constructed by materials donated by Reverse Garbage, an environment co-operative committed to promoting sustainability through the re-use of resources.
Sherree's aim in designing the dress, is to invite people to answer the following question:
"Is the health system you choose life enriching, transparent and focused on individual attention, or do you choose a system based on the one size fits all, hit and miss approach, often fuelled by profit at any cost? -Your health should be your choice."
The timing of the films release is particularly pertinent as the Australian Federal Government faces a consumer backlash over a recommendation to ban all homeopathic products from sale in pharmacies.  This is a real risk that is being decided on right now.
The Your Health, Your Choice campaign has been set up to gather public support on ensuring complementary medicine and natural therapies remain available in Australia.  Complementary medicine and natural therapies are recognised by leading Governments around the world as "effective, appropriate and cost-effective" solutions to helping hundreds of millions of people to manage their healthcare every day.
The fact is, 70 per cent of Australians make the choice to use natural therapies and products to help with common illness and manage chronic disease, yet access to services, products, education and accurate information is being increasingly restricted.
To sign the petition to keep complementary medicines and natural therapies readily available in Australia go to: https://www.yourhealthyourchoice.com.au/
To subscribe to the Aurum Project newsletter for further information on homeopathy and inspiring natural health events, go to: https://aurumproject.org.au/subscribe-newsletter/
To find a screening of the Just One Drop documentary near you go to https://fan-force.com/films/justonedrop/
*** END ***

Media contact: Erica Steele, Marketing Manager at The Aurum Project  02 9905 9415
Email: erica@aurumproject.org.au
Just One Drop Media Kit: https://aurumproject.org.au/media-kit/
This is a downloadable PDF.
37 Facts & Statistics for Media
Including scientific studies; the application of Homeopathy in epidemics; the popularity of Homeopathy; it's cost effectiveness; Homeopathy is used by more than 200 million people around the world.
This is a downloadable PDF.
About the Film maker
Laurel Chiten has been making headlines for more than 20 years with provocative documentaries. Her fifth, major documentary is Just One Drop – a film that examines the hot health topic of homeopathy.
This is a downloadable PDF.
The Moving Artwork
At the Australian Premiere of Just One Drop, Australian Actor Zoe Naylor will be wearing a statement outfit. The moving artwork created by Sherree Maniks for Zoe, is based on the ball gowns of the 19th Century.