11th Australian Homeopathic Medicine Conference
Feedback about the 11th Australian Homeopathic Medicine Conference, says "It was the best Australian national conference we have ever had." We came away inspired about the level of research into homeopathy from around the world. We are looking forward to the next one in Melbourne in 2020.
The hardworking folk at the NSW branch of the Australian Homœopathic Association deserve huge congratulations for the effort in running the conference.
26 international and national speakers gave a new slant to "Homeopathic medicine: 21st Century Science" and research in homeopathy medicine.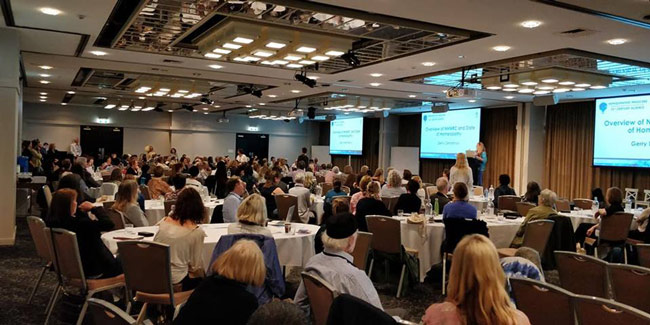 Keynote speakers at #AHMC2018
Dr Alex Tournier and Rachel Roberts from the Homeopathic Research Institute in the UK have taken an important role in the Australian campaign to overturn the NHMRC report. It has made Rachel and Alex household names in the Australian homeopathy community. It was an honour to have them in Australia in person and to learn about their homeopathy research papers. Together they demystifies the latest research in a way that was entirely relevant right now by answering the question: "How is the world of homeopathy facing today's challenges?" Very well was the answer.
Aurum Project presentation: Survey of Homeopathic Practice in Australia
The Aurum Project gave a presentation at the #AHMC2018 about the new Survey of Homeopathic Practice in Australia. Aurum Project members who are collaborating on the national survey are Shilpa Bhouraskar, Gabrielle Brodie, Linlee Jordan, David Levy, Ann Manning, Lorena Mattiolo and Celeste Salter. The objective of this latest research in homeopathy in Australia, is to understand the extent and diversity of professional homeopathic practice here including the demographics of patients, conditions treated and remedy prescriptions. Data collected over a two month period will be used to inform associations of the scope of practice of homeopaths within Australia. This can underpin the development of policy and approaches to support advances in homeopathic practice. The data can also inform practitioners about the value of auditing their practice and connect homeopaths in practice to a robust and creative research model.
The presentation was very practical and well received. It explained beautifully the importance of taking the time to receive ethics approval and the need for this survey work to be carried out in Australia.
Penny Barron: Pragmatic Homeopathy
Penny Barron recently stepped down from the position of Aurum Project research co-ordinator to make way for Celeste Salter to take the reigns. Penny presented an exploration of pragmatic prescribing in the 21st Century. Given that living a modern western lifestyle holds the potential for many possible obstacles to cure that were not in existence in Hahnemann's time, it is suggested that prescribing a single homeopathic similimum may not always be enough, especially in complex cases. It is also an exploration of some of the existing research into these applications, with the intent of ascertaining whether they have a role alongside, or independent to modern classical homeopathic prescribing. Four categories were focused on: isopathy, clinical homeopathy, complex homeopathy and pluralistic homeopathy. In conclusion, positive findings were found in many papers but more research is needed.
Linda Beaver: A retrospective analysis of the treatment of autism spectrum disorder children
The Autism Support Project (ASP) is a joint initiative between Linda Beaver from the Newtown Homeopathic Centre and The Aurum Project. ASP aims to provide subsidised homeopathy treatment for children on the spectrum. ASP has brought relief to many families and claimed a place for homeopathy in the treatment for autism in Australia. This analysis of ASP cases looked at the following questions: What were the children's main complaints? How effective was homeopathy in treating those complaints? Which aetiologies were found to be most significant? Which remedies featured prominently? To what extent can homeopathy improve problems with speech?
The presentation was also the Australian launch of the ASP.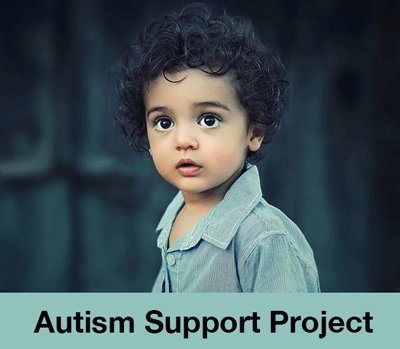 Ilma Hynson: 'Seven year itch': A basic model of homeopathic research in the 21st century
Ilma Hynson is an active Aurum Project member and she has inspired us right from the beginning with her stories about asking people to voluntarily get bitten in the name of research. She presented along with Tamar Boas from the itchgoes team about the science behind the development of their versatile homeopathic skin product and future directions.
Ilma says it is possible, as a practitioner, to conduct small trials and create a viable homeopathic product in Australia today. The idea to create a topical homeopathic remedy for relieving the symptoms of insect bites and stings was transformed into research and eventually a commercial product.
Linlee Jordan: "Get out of my life but first could you drive me and Cheryl to the mall?"
Linlee Jordan is the director of the Aurum Project. The title of Linlee's talk is taken from a book written by Anthony Wolf, which is a compassionate guide to parenting the 'New Teenager' through listening and respect.
An audit was conducted at the Harbord Homeopathic Clinic in 2010, which revealed certain case management pitfalls. Strategies were introduced after consulting research about: communication with teenagers; igen; how they feel about acne; their particular take on privacy and also the mounting hopelessness in some parents. An audit in 2018 is compared with the first to evaluate changes or lack of them.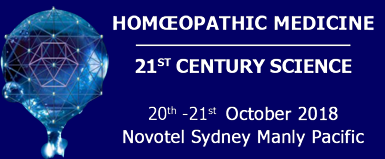 Dr David Levy. 21st Century homoeopathy: gaps between research and practice
David has been part of the Aurum Project advisory group for ten years. In his presentation he asked what distinguishes homeopathic practice from other forms of practice, in particular allopathic practice? And why hasn't ground-breaking research convinced skeptics of the effectiveness of homeopathy?
Homeopathy privileges the subjective, both the experience of the patient and of the practitioner. Allopathic medicine claims the objective position, seeking demonstrable and reproducible departures from 'normal' as causal entities. Australian homeopathy practice deals mainly with malaise, imbalance and unwellness. Allopathic medicine deals more with disease, the structural/functional abnormalities that are associated with illness.
Despite all that it has incorporated, homeopathy remains grounded in the authority of Hahnemann, whose principles define homeopathic practice and theory. Allopathy claims its authority from evidence of many kinds, generated, reproduced and critiqued by a wide community of researchers and practitioners. David discussed how homeopathy can be re-framed in order to satisfy science, without losing its holistic focus.
Dr Kireet Taneja: Evolution, genetics, and homeopathy
Dr Kireet Taneja is a active member of the Aurum Project attending events, sharing his knowledge in our blog and making suggestions about courses to run. His presentation declared that genetics is what Homeopathy is all about! Right from the very first aphorism written by Hahnemann, genetics and DNA was basically being talked about. Dr Kireet included: What Hahnemann meant when he said to treat the MAN in disease; restore the sick to health, not the sickness; what makes us unique and why we should use his customized approach.
The presentation had two sides: 1. Pathophysiology of our remedies and 2. development of our brain and embryonic germ layers. This will help us understand the importance of taking into account knowledge about the brains faculties, DNA, evolution of our species, and the embryonic development of the human body which instructs the direction of cure. Especially when we are considering miasmatic shades and entry points of medicines; and assessing the response to the remedy. There was an explanation for how the vital force regulates health via Homeostasis using our Autonomic Nervous System. This further supports the correlation between evolution and our animal instincts, forming an altogether new holistic and scientific approach towards our patients and substantiating cures.
Dr.E.S.Rajendran: Homeopathy a Nanopharmacology and a personalized Nanomedicine
Dr Rajendran is an associate of the Aurum Project. His says: Hahnemann improvised Homeopathy to such an extent, that his discovery of potentization of medicines questioned the fundamental belief systems of the basic sciences at the time. This resulted in constant disapproval of the homeopathic system by main stream science, yet the clinical efficacy of homeopathy remained unquestionable though to this day people still ask "does homeopathy really work?
Dr Rajendran conducted a study using a High Resolution Transmission Electron Microscope, Field Emission Scanning Electron Microscope and Energy Dispersive Spectroscopy to analyse samples for the presence/absence of particles, at first, in Aurum metallicum 6C to CM and Hypericum perforatum 6C to CM potencies. Then altogether 31 homeopathic drugs were studied in Centesimal scale and LM potencies.
Plenty of particles in nanometer and Quantum Dots (QD- less than 10 nm) scale were seen in Aur met with the presence of Gold found in all the potencies of Aurum metallicum. Enormous particles were identified in all the potencies of Carbo Veg in nanometer scale, composed of Carbon and Oxygen.
The presence of these particles contributes evidence that homeopathy works and must be the reason for the success of homeopathic treatments and the signs and symptoms in Hahnemannian drug provings. This discovery in ALL the drug potencies is important evidence and places homeopathy as a "personalized Nanomedicine" with more than 200 years of collective clinical experience.
Dr Isaac Golden. Building the evidence base: A gift from India
Dr Isaac Golden has been in the Aurum Project advisory group for ten years. He has been visiting India collecting data and working in the Central Council for Research in Homeopathy (CCRH). There is a broad-based program of research at CCRH, in all aspects of homeopathy. These include: clinical research; epidemics; drug provings; drug standardisation; the study of medicinal plants: innovative programs in epigenetics; nano research; molecular biological studies (eg. pioneering work on the effect of homeopathics on mosquito-borne diseases) etc. With a staff over 1,000 doctors and scientists across 22 research institutes, 3 extension research centres and 5 out-patient departments across India its capacity for research is considerable.
India gives researchers a great gift – of massive numbers, and studies that simply could not be undertaken elsewhere. Isaac will give some examples of how Indian homeopaths are helping us build the evidence base. Isaac commented on how India is showing the world a model through their Department of AYUSH, that could become a blueprint for a vastly better HEALTH system in Australia.
Joanne Greenland: Homeopathy – Orthodox Medicine. What's next?
Joanne is member of the Aurum Project and has contributed and shared her articles with other members in the videos/articles area of the Aurum Project website. At the conference present edon the conflict between biomedicine and homoeopathy. Homeopathy finds itself marginalised from therapeutic practice and fighting for a place as a recognised form of health care. Biomedicine, on the other hand, is celebrated as scientific and seen as the preferred approach.
Joanne shined a light on a few methodologies known in conflict management. She exposed the conflict, as seen in the late 1800's and compared it with what is happening now, in particular noting the uncanny similarities in approach and style from both sides of the argument.  Joanne invited discussion and encouraged the group to bring forth a plan for a positive future for homoeopathy.