The members, volunteers and committee of The Aurum Project gratefully acknowledge our major supporters. Their partner relationship with us means that they are at the forefront of a growing recognition of the need for research into natural medicine and homeopathy.
If you would like to partner with us and become a Corporate Sponsor, phone us about the benefits. If you are interested in a larger sponsorship, please phone (02) 9905 9415 and ask for our Marketing and Sponsorship Coordinator.
HRI is a UK-based charity dedicated to promoting high quality research in homeopathy at an international level. The charity was founded by physicist, Dr Alexander Tournier, who previously worked as an independent researcher for Cancer Research UK, conducting interdisciplinary research at the boundaries between mathematics, physics and biology.
Saunders Global is a multi-discipline design studio with over 25 years international experience, with offices in Sydney and Abu Dhabi. They were one of the first Australian design and architecture firms to specialise in retail spaces. Since the outset they have been a market leader in retail design because of their in-depth understanding of consumer behaviour and especially of the relationship between commerce and space.
The International Academy of Classical Homeopathy (IACH) is an educational institution which presents academic courses in homeopathy to teach Classical Homeopathy to Medical Doctors, students and health practitioners to become effective Classical Homeopaths, according to the principles of Dr. Samuel Hahnemann. The IACH was established in 1995 by the world-acclaimed Professor George Vithoulkas, and is located on the island of Alonissos, Greece. Over 15,000 medical doctors and other professional medical practitioners from over 62 countries have been trained by the IACH.
InterClinical Laboratories is one of Australasia's leading companies in complementary medicine, practitioner nutritional products and health screening services. InterClinical are the leading provider for hair tissue mineral analysis (HTMA) in Australia and New Zealand, offering qualitative information for practitioners, to aid patient appraisal and recommendations.
Keysun Laboratories are distributors of beauty, toiletry and health care products throughout Australia and its neighbouring countries. In the health category, Keysun has a committment to excellence which can be seen in their range of top quality medicines manufactured by the most respected laboratories in Australia and beyond.
One of Australia's leading brands of homeopathic medicines Brauer embraces the past and looks to the future by combining traditionally effective homeopathic medicines, herbal medicines, and naturally gentle skincare with modern science and a genuine understanding of what people want.
Duoz Media delivers multi-media sevices ranging from professional photography, videography, print and online design, website development and marketing. Their experience spans decades and yet they stay at the cutting edge of technology advances with a fresh, down to earth approach.
By expert collaboration and a commitment to quality assurance, bWellness sources leading edge therapeutics with proven and strong emerging scientific backing. We know that all raw materials are unique, that all manufacturing are different and that quality matters when results are required. Our aim is to be innovative in our approach and provide world-class raw material extraction to benchmark the current industry.
At Owen Homoeopathics they love teaching people how to care for their family and pets using Homoeopathy. Homoeopathy is a great family health care system that offers simplicity, reliability and excellent results. They offer a range of remedies & specialised kits through retailers across Australia.
Endeavour College of Natural Health is one of the largest natural health education providers in the world. Their vision is to ensure that the philosophy of natural medicine is preserved as interest in this area grows. They are committed to promoting natural health by producing graduates of the highest quality.
Set up in Wellington NZ in 1995, by pharmacists Michael Dong and Shirley Gay, Simillimum Homeopathic Dispensary is dedicated to natural health. They have been dispensing traditionally prepared homeopathic remedies and complementary medicines to practitioners and the public for over 15 years.
The Harbord Homeopathic clinic is situated on the Northern Beaches of Sydney. The clinic has a balanced approach to natural health care, using Homeopathy alongside other elements of natural medicine. Since all patients are unique, homeopathic medicines are prescribed to treat patients as individuals.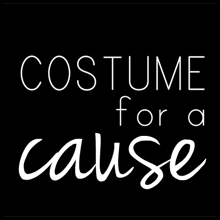 Costume for a Cause
Weaving together 30 years of Fashion Design experience, Event Design & Management with her natural artistic flair, Sherree Maniks thrives on creating show-stopping garments that make a positive difference in the world. With her visionary skills she is able to turn a concept or written brief into a magical work of wearable art.