The Eye of the Eagle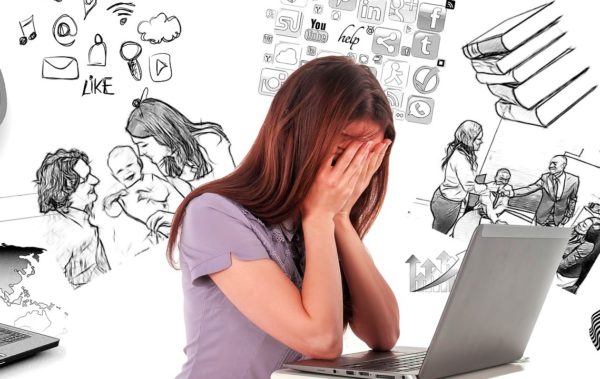 Socrates said: "I can not teach anybody anything. I can only make them think."
Homeopathy, without a doubt, teaches us the importance of the mind. A good and healthy mind has huge potential in itself. However, it is that same mind that brings with it the negativity of ego. This means that gaining success in homeopathy practice is a real labour of love.
Is homeopathy clinical supervision the key? Once we are a practitioner we see people day in and day out; people approach us for help and comfort. As the years of practice pile up and the case numbers climb, we may become complacent in practise. Cases that give us a positive outcome light up our heart and mind and cases which don't are simply put away with a shrug and an "ah well" response – with an understanding that we cannot help everyone. With years of experience, we take our positive cases and push them into the limelight, after all, getting a case published is a pat on the back. The fraternity will acknowledge us, know us and applaud for us and who does not like that? It's a terrific feeling and a type of success beyond measure. There are very few amongst us who actually look at our own failures and frown and wonder if they could have done better. We all put in an effort but over time we find easier ways of prescribing and with time becoming a commodity and patient numbers increasing we find it increasingly difficult to work with the focus and dedication that Homeopathy demands. This only adds to those mistakes and those failures.
Identifying a need for Homeopathy Clinical Supervision

We all have a different journey in life but every journey is fraught with ups and downs. We can have the best teachers and a terrific brain that understands Homeopathy so well. We may have become a Homeopath for a reason that's different from everyone else's. We may see Homeopathy as our life's goal and a means of helping others. But we all see failures. We see them when we are experienced and we see them when we are beginners. As Homeopaths we can actually identify the reason for our failures. In some cases, they are linked to medical intervention, habits, compliance etc. These are the times when we know we cannot help. Here we cannot make a difference. We simply have to accept that we cannot help. But there are cases where we have not been successful and we know we could be at fault. We are confused. We can look at such cases and wonder why we are not seeing the change we expect. The more we put in an effort the more we get engrossed and we are determined to get an answer. This is when we need a different view point. We need the Eagles Eye – we need Clinical Supervision. 
What makes Clinical Supervision a better collaborative option than referring a patient on to another homeopathic practice? 
Many of us will say why not just refer the case to another homeopath and save the money?  There are many advantages and disadvantages of clinical supervision. Let's look at it from a deeper, more meaningful point of view. When we have an apple and we eat it and digest it we gain from it. When we simply give that apple away to a friend, we gain nothing from it but a thank you. We may feel good that we were of some help but beyond that we gain nothing. It's the same when we approach a colleague for Clinical Supervision. Right from the moment that we request for help we have created a purpose. We have asked for success for ourselves. We are now sharing that apple and not simply giving it away – we will gain something. A Clinical Supervisor is at a distance, they are observing the case from a different vantage point. They are not emotionally linked to its failure or success. That gives them a very different view point than our own. They make us think and question and then think some more. They stand back and they point out the ways in which we could have made a mistake. They prod us and question us and let us derive our own conclusions for prescribing homeopathy remedies. That is a huge learning curve. It is setting ourselves up for homeopathic success. It is seeing and finding a way. From my own personal experience, I can tell you, it's a victory like none other.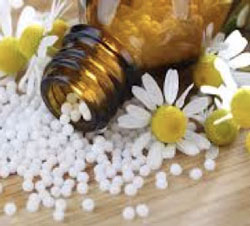 With over 20 years of clinical experience and a huge repertoire of clinical cases, with practical experience across three different continents, I have seen some really fascinating cases. I have been on an ego trip as well where I was convinced, I would not see failures because I am just a good Homeopath. What more could be needed? What was needed was seeing – really opening my eyes and seeing my failures. It required me to put my ego aside and acknowledge that I need to do more for a case, to acknowledge that the mistake must lie with me. That's when I decided to go back to learning, to ask for guidance, to ask for a different view point. That is when I learnt that a number of us who tout our successes do so based on only our successful cases without acknowledging the failures. That is when I learnt that not everyone practises Homeopathy in the right manner. That is when I learnt that not every Homeopath cares. I am grateful that this realisation led me to some amazing teachers and wonderful Homeopaths, people who I could approach for help with cases that came to me. People who helped me see and create a deep insight into clinical practice and classical homeopathy. Their clinical supervision viewpoint in just a couple of cases helped me not only help those clients but it also strengthened my baseline of practice. I learnt to hone the edges, look into the details, question things and perceive humans like homeopaths are meant to - as unprejudiced observers.
---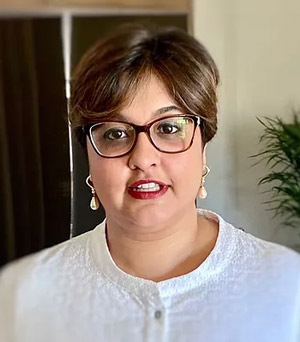 Thank you to Dimple Kirpalani for writing this blog about Clinical Supervision in Homeopathy.
Dimple is a Homeopath working in Perth. Originally from Ghana, West Africa, Dimple was educated and trained in India and has over twenty years of experience as a Homoeopath. She has previously been a member of the Ghana Medical and Dental Council and the Ghana Medical Association. A mother of two, Dimple gave up General Practice to concentrate solely on Homoeopathy in 2008, after the birth of her daughter. She has had tremendous experience in the various fields of Medicine and Homoeopathy. She considers herself to have been fortunate to have come across some great teachers and wonderful cases over the years, which have given her tremendous job satisfaction and confidence in her prescribing abilities.
Dimple loves sharing her knowledge of Homeopathy with students and colleagues. She works as a course coordinator for the International Academy of Classical Homeopathy, Greece, here in Australia. Dimple also runs Holistic Mentoring for Homeopaths from beginners to established practitioners. www.holisticmentoring.net