The First Aurum Project Research Pod is about UTI and Homeopathy Research
Introduction
This is a story about how six Australian Aurum Project members formed the first Aurum Project Research Pod. Dr Celeste Salter, the Aurum Project's research coordinator, dreamt up a collegial, practitioner based, research team structure. After the first meeting the team decided to call themselves the Rhizome Research Pod. 
This blog recounts the personal experience of each member of the Pod, and how the project for Homeopathy Research and Urinary Tract Infection (UTI) came together. We have decided to share our story with you to encourage other Aurum Project members to explore a research idea. By connecting with one Pod, this is how we got started to make our idea a reality.
How it all started
Celeste Salter
The idea of the Pod was something I thought about in August 2019, thinking about ways we could help make our profession in Australia more resilient. I was looking at eroding mountain sides and noticing the way farmers were trying to recover their land. The symbolism of the scorched earth feeling, seeing a denuded landscape affected me deeply. The idea of creating nodes of activity, where practitioners come together and do research while building strong relationships with each other, seemed to me to be a great idea to test out.
With nothing to lose and everything to gain, I talked with Linlee Jordan and Sunny Goddard, they had created and facilitated Connecting Homeopaths, to see what we could do to enhance our research capacity and our relationships through a Pod. Sunny agreed to come on board and our first pod, this one, was born in late 2019.
What a strange thing to do, call people to come together to do a project that had no name, no topic, no guidelines, and work together? What would it take to build a research team from scratch? Four practitioners took that plunge together. As time went on two more came on board also eager to contribute. Trust in each other, and in an evolving Pod process has grown and is critical for our success so far.
Taking steps with each other and finding our feet is what we've been doing so far. A common understanding of what is needed in a research project, a common agreement on what path we will take, and what we think would best suit our needs were things the Pod needed to define for itself. This is an essential aspect of the Pod and the self managed team concept.
Along the way Sunny and I have been reflecting upon what a Pod is, what are its essential elements, and why it differs to the kind of team you might be familiar with. We deliberately use the word Pod to build a new dialogue for homeopaths to engage with, one that will help bust the barriers for us all in taking part in research. It also speaks into the potential for a new life form to sprout from the seed. No member of the Pod is more or less important than any other. Each of us has something to contribute and something to be heard. The Pod is a way for allowing our insights as homeopaths to come together in research.
I'm in the Pod as I want to help build foundations for the future for our professional community, foundations where we can engage as practitioners in research that supports us, our clients and our profession.
Thinking back on the call to action, I see it now as a very wobbly proposition:  there was no project, no topic, just the idea of creating something from nothing. I wondered if any interest would be sparked into action with this very vague proposition? Turns out it spoke to a few brave people who answered the call. 
What follows are the personal reflections from the Rhizome Pod members who joined up explaining what inspired them to do so.
Sunny Goddard
Me?  I'm interested in being in the Pod, mostly from the relational point of view.
I think research is good for our profession but I didn't consider I had much to offer in that realm.
I think a lot of people feel that way.
Now I know that just by being a practitioner, I have something to offer towards the kind of research we are doing. I think this realisation is a great thing to share, as many others feel the same.
I am more interested in what I can contribute towards keeping our endangered profession alive in Australia; in helping to build cohesion, resilience and a sense of community. I'm interested in helping to create structures that support practitioners, so homeopaths can keep practising and not burn out or give up. Given our small and decreasing numbers, and few new graduates, this is an important thing. 
Belonging to a professional community (like a research Pod) can offer several benefits such as collegiate support and the sense of belonging that is often lacking in our everyday world of being an Australian homeopath, which for most practitioners is a fairly solo and isolated type of practice. It can also shore us up, not only against outside attack and help to buffer the regular challenges of being an Australian homeopath.
So I know this is helpful to me both personally and professionally. However, I'm also interested to learn and research how this same benefit could be reproduced across our wider profession to provide more opportunities for homeopaths to get the support they need, not only in terms of contributing to research but also by being part of a group of practitioners and all that this offers.
So it's two fold for me, both professional and personal, as to why I am in the Pod.
Ashraf  Sharafi
I was aware of the Research Pod through a general invitation from The Aurum Project. 
As a student of Homeopathy and not even a Homeopath yet, I decided to be a part of this fantastic group with excellent ideas for the future of  Homeopathy in Australia.
I always had a passion for learning natural medicine, I studied Naturopathy and became familiar with Homeopathy through the Naturopathy course and fell in love with the beautiful art and science of Homeopathy. Then I decided to study it with the International Academy of Classical Homeopathy (IACH). With my Medical Science background and experience in clinical research, I just thought, I may be able to combine my experience with my passion for the wonderful science of Homeopathy and contribute to the research pod and to learn from this new Research program with other professional members of the Research pod.    
Sarah Penrose
Hello! I am Sarah Penrose, a West Australian homeopath, and member of The Aurum Project since 2016. 
When correctly undertaken, clinic based research becomes a way to translate your clinical successes into usable data, with your work contributing to the small but growing body of good quality research, strengthening homeopathy as evidence based medicine. Australian homeopathy research helps support the one third of Australians who have consulted a Complementary Medicine (CM) practitioner, and the 6.8% who use homeopathy, in the overarching aim of CM acknowledgement from health policy makers and providers to ensure optimal public health and user outcomes, to inform appropriate future public health policy, and to incorporate any benefits into health service delivery. 
I am grateful to The Aurum Project, Australia's peak body for homeopathy research, for conducting the First Survey of Homeopathy in Australia  which informs the current state of professional homeopathic practice, and enabled my clinic to contribute to Australian homeopathy research for the first time, providing me with the enthusiasm and interest to be involved with: this UTI pod; The Aurum Project – Dr Sujata Naik collaboration on Molluscum Contagiosum (another Pod); and to complete the strongly research focused CHE/Middlesex University's BSc(hons) homeopathy. If you are reading this, then like me, you are interested in becoming involved with homeopathy research. Great! I look forward to collaborating with you. 
What happened next
For a few months the Pod found its feet and decided to explore Urinary Tract Infection (UTI) as the topic area. After a while two more members joined: Sabina, after voicing her desire to be involved in homeopathy research;  and Andrew, who Sarah reached out to, jumped onboard.
Dr Sabina Vatter
When I moved to Australia in 2020, I was excited to get in touch with The Aurum Project, whom I first heard about many years ago in Europe. After several successful international presentations, the members of The Aurum Project, Celeste, Linlee and Sunny, came together to discuss the next steps for the homeopathy landscape in Australia. It was clear that now was the time to collectively take action as a profession. This idea, this dream, was brought to light as a research Pod – a group that now comprises six homeopaths across three states with a keen interest to advance research in homeopathy further. 
We have been meeting regularly for nearly a year and it has been a fantastic opportunity to catch up with like-minded people, learn from each other as well as learn together about the research processes. Despite my previous research background, I have found doing research in homeopathy a completely new experience – very rewarding, interesting and motivating. I am grateful to our Rhizome Pod for giving me the chance to combine two of my passions together: research and homeopathy. I am excited to see how we progress through our collaboration, dedicated work and passion for homeopathy.
Andrew Samson
I was invited to join the Rhizome Research Pod and decided to get involved because I saw it as a great opportunity to learn more about the research process. I believe that learning about and doing research is really important for boosting the acceptance of homeopathy in the broader community. There is a relaxed and inclusive atmosphere to our meetings where all members are encouraged to contribute their perspective on the discussion. The project has become an enjoyable way to interact with fellow homoeopaths as we blend our ideas and experience to gradually progress towards our goal of a published journal article. This current project on Urinary Tract Infection will act as a springboard to new projects and journal articles as the process becomes more familiar to us all. As we build our research experience, that knowledge can be shared to other homeopaths. We anticipate this will strengthen our profession with both the content we generate being useful to ourselves and our fellow practitioners, and creating a mechanism for us to enhance our relationships with our fellow practitioners
What are urinary tract infection symptoms?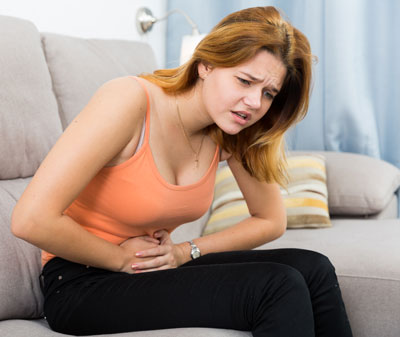 Urinary Tract Infection (UTI) can be a single or recurring infection of the urinary system. It is a common condition typically presenting with symptoms of urgent and increased frequency of urination, pain, and discomfort, and sometimes with fever, and anxiety. UTI's can cause serious infection of the entire urinary system. Urinary tract infection is often unacknowledged as having a significant health impact in our society, upon women, workforce participation, and other markers of health. UTI is commonly treated with antibiotics, however, Rising antibiotic resistance in UTIs could cost Australia $1.6 billion a year by 2030. 
What is Homeopathy and its application for UTI intervention?
Homeopathy considers and utilises a person's own unique physical, emotional, mental, social and spiritual aspects when addressing a health condition, which can be thought of as personalised medicine.  This means a homeopath takes into account all aspects of the person's experience, including their emotional and mental impact, in the treatment of a physical illness.
Our research pod recognises that UTI is understudied, underrepresented and under-researched in Australia. Within homeopathic literature of homeopathy research studies, UTI has been (shown to be) managed effectively, with symptoms reported in our materia medica (Materia Medica includes the clinical symptoms associated with homeopathic medicines). 
Recently two case reports were published (Chand and Kapoor, 2020) and a retrospective case series of recurrent UTI (Gaertner et al., 2020), which outline the scope for homeopathy research in UTI.
Emerging homeopathy research indicates that homeopathic remedies work on the immune response of the person,  not on the specific bacteria responsible for the disease state, in this case E. Coli.  In-vitro effects of homeopathic drugs on cultured Escherichia coli. Published in the journal Homeopathy 2018.
What is our new research in homeopathy about?
Our latest research in homeopathy will look at the scope of homeopathic treatment in UTI, a medical condition for which people seek the services of a professional homeopath. We've set out the research question and started working on the homeopathy research tools for Urinary Tract Infection (surveys, consent forms, information sheets, ethics application) we will need in place to conduct the study. Once we are ready to launch, look out for our call to participate as we will need case studies from our colleagues to review.
This article was co-written by all of the pod members.
For more information about our Pod research activity please contact Sabina Vatter