It looks as though we're on a learning trajectory
Recently, The Aurum Project posted a blog on where to study homeopathy.  The rate of interest was really quite exciting.  This tells us that people are interested enough in homeopathy to potentially invest time and funds into either learning more about the basics of homeopathy, to start a new career in natural therapies, adding a new modality to their belts, or deepening their already established homeopathy practice. 
Whether students are learning for the benefit of being able to treat themselves and their family members, or developing their own practices, either option is a real win for the natural health industry and for the future growth of homeopathy.
Our Gold and Corporate Members offer numerous options for where to study homeopathy
After seeing these results, it occurred to us that several of our Gold Members at The Aurum Project offer courses for these reasons.  Among this group of avid supporters of The Aurum Project you will find courses on:
Homeobotanicals

Classical homeopathy diplomas

Post graduates

Homeopathy at home for families

Essential skills to become independent healthcare practitioners

Homeopathy for doulas

Mentoring programs for practitioners

Homeopathy for animal health
Most of these courses are offered in an online format, which allow you to study where ever you are situated and with all the convenience.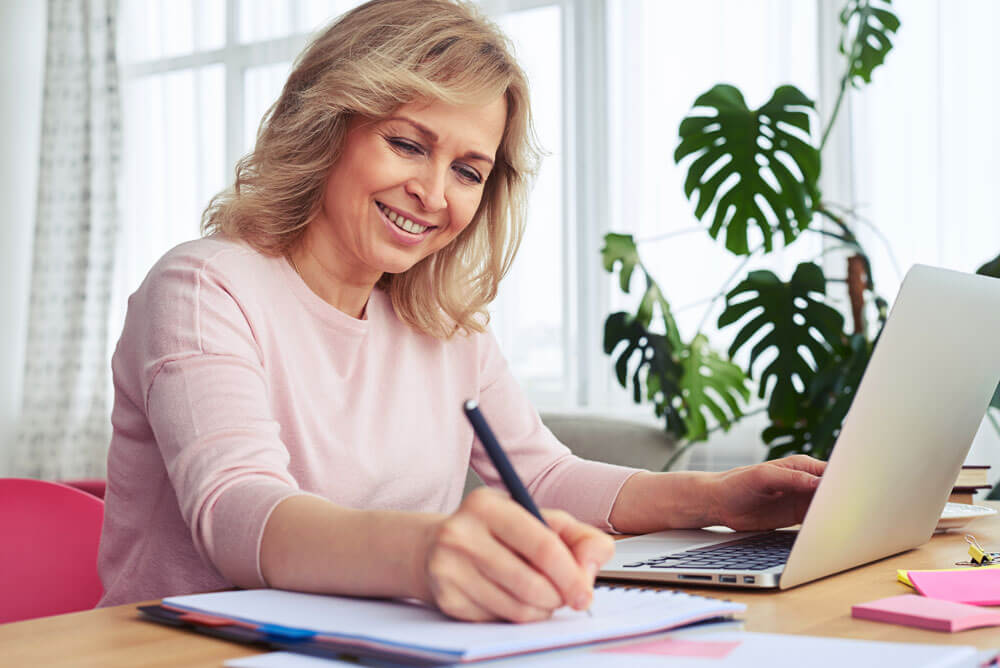 Certificate in Homeobotanical Therapy Online Workshop
Bernadette Bekker became a certified  practitioner in Homeobotanical Therapy In 1996. She discovered Homeobotanical Therapy while dealing with her own health issues. After experiencing improvements, Bernadette included Homeobotanical Therapy as a integral part of her clinical practice.
What is Homeobotanical Therapy?:
Energy medicine

Utilises a Mix and Match system

Designed to be part of your treatment plan

Covers many healthcare applications

Formulas are suitable for all ages

Therapeutics based on homeopathic and botanical indications
Bernadette's, Certificate in Homeobotanical Therapy Online Workshop is for already qualified Health Professionals to enhance their repetoir. The aim is to provide an overview for both students and practitioners who want to apply homeobotanical therapy in their own practice.  The course provides key tools to:
Gain confidence and understanding of homeobotanical therapy

Understand the philosophy and principles of homeobotanicals

Develop a working knowledge of the Classic Herb Range and how to apply them
Restoring Health
Ann Manning is a homeopath and psychology graduate, teaching  a variety of short courses including introductory 'Homeopathy at Home', Unravelling Unworthiness, which is based in part on dealing with trauma and nurturing self-compassion.  In 2018, Ann learned about the Mindful Self-Compassion course – it made her "heart sing" - and she completed her teacher training that year. Ann has now adapted the 8-week 3-hour course into two shorter, more accessible formats which Ann now teaches both live and online.
Holistic Mentoring for Homeopaths
Dimple Kirpalani runs Holistic Mentoring for Homeopaths from beginners to established  practitioners.  She has had tremendous experience in the various fields of Medicine and Homoeopathy. As well as this, Dimple considers herself to have been fortunate to have spent time with some great teachers and fascinating cases over the years.  These have given her tremendous job satisfaction and confidence in her prescribing abilities.
For Dimple, homeopathy practitioner mentoring is about talking, discussing, and looking at same case in a hundred different ways. Mentoring is a symbiotic learning relationship, focused on the long term development of clinical skills in classical homeopathy. The primary purposes of this program are to drive personal growth by enhancing current skills and sharing a history of knowledge and understanding on how to become a better homeopathic practitioner.
International Academy of Classical Homeopathy
At the International Academy of Classical Homeopathy, you can study homeopathy courses ranging from a 2 year E-Learning course on classical homeopathy from Prof George Vithoulkas to online postgraduate courses.  You can also study in Alonissos, Greece at the academy itself.
George Vithoulkas' teachings are internationally acclaimed Classical Homeopathy.  The e-learning program is academic, on-line, and based according to the principles of Samuel Hahnemann M.D.
It is also adopted as a Postgraduate Course by several medical universities from around the world.
IACH 2 yr E-Learning Course Modules include:
Theory

Materia Medica

Repertorisation

Levels of Health

Question Answers

Topics

Cases and Analysis
Another option offered by the academy, are local E-learning Group tutorials within Australia and New Zealand. These Group tutorials can make it is easier to comprehend new material, with face-to-face question and answer sessions with an experienced Co-ordinator.
College of Natural Health & Homeopathy (CNHH)
At the College of Natural Health & Homeopathy (CNHH) you can study for a Diploma of Homeopathy (Level 6). Their aim is to teach students the essential knowledge, attitudes and skills they need to become independent and accountable healthcare practitioners. Their homeopathy curriculum integrates the study of anatomy, physiology, pathophysiology, conventional drug action, psychology & social sciences, research theory, ethical practice in contemporary health care alongside the history, philosophy and practice of homeopathy. 
Students are provided with technical, academic, clinical and pastoral care support throughout their training.  The course offers flexible, online learning with options for face2face or secure video links to clinical training, tutorials and study groups.
There are also short courses available for beginners and consumers who want to be empowered to use homeopathy at home for common minor ailments, including homeopathy for animal health.
Nature Care College Sydney
You can now study the first year of Homeopathy through
Nature Care College, in Sydney
.  What's new here is that you can do this even if you're not studying Naturopathy. There's also a second year, one term course in case analysis that can be studied.
In addition to this, the requirements of the Naturopathy Adv. Dip. Course include 90 hours of student clinic. Students can complete this either through Zoom (with the college) or through their own local practitioner face to face.
Penny Barron, Lecturer and Homeopath
As of next year,
Penny Barron
, will be offering a Friday morning face to face student clinic (at Harbord Homeopathic Clinic) for local students of any college needing student clinic hours. Bookings will be open from December 2022, for starting early 2023. For more information
email Penny HERE
.
What does this mean for homeopathy?
As those with a knowledge of homeopathy increase, we receive a knock on effect, where there will inevitably be more people with an interest in homeopathy research, choosing homeopathy as part of their healthcare repertoire at home, and eventually, with further study offering homeopathy as a healthcare option to their own community.
The course providers, above are offering a fantastic range of courses for anyone interested in developing their skill in homeopathy, whether it be for their own healthcare, for a new career in natural therapies, or for adding deeper understanding of homoeopathy to an already established practice.
Please contact the individual providers for further information.