This case history example of developmental delay treatment was first published on The Aurum Project blog in 2018 and was updated in September 2021. The little boy is still in the care of the same doctor and is doing very well. Read to the end of the blog to find the update on his outstanding progress.
When a rare development delay syndrome is found to respond to homeopathy it is imperative to let people know about it. Presenting this case goes some way towards answering the question of "What is the true scope of homeopathy?" This case history by Dr Vaishali D. M received recognition as the best Oral Presenter at the 1st Malaysian International Integrative Healthcare Conference (MIIHC 2017). More research on this topic is called for.
What is Baraitser Winter Syndrome?
Baraitser Winter Syndrome (BWS) is a condition that affects the development of multiple parts of the body, particularly, the brain and the face. An unusual facial appearance is the most common characteristic of BWS. Distinctive facial features which include hypertelorism (an abnormally increased distance between the eyes), ptosis (drooping of the upper eyelid), high arched eyebrows, broad nasal bridge and philtrum (a long space between the nose and upper lip). Cleft lip and palate, hallux duplex, congenital heart defects and renal tract anomalies are seen only in some cases. Structural brain abnormalities are also present which can cause mild to severe intellectual disability, developmental delays and seizures. Different people with the same syndrome may not have all the symptoms. Living with a genetic or rare disease such as BWS can very much impact the daily lives of patients and families.
Baraitser-Winter syndrome is a rare condition which was originally described in a brother and sister and in an unrelated girl in 1988. Fewer than 50 cases have been reported in the medical literature.
Causes of developmental delay
Sometimes, it's not possible to find the cause of the developmental delay. There are many different possible causes starting before the child is born, during the birth and after birth, including:
Inherited or genetic conditions
Metabolic disorders
Trauma to the brain, severe psychosocial trauma including deprivation of food or environment
Toxic substances such as prenatal alcohol exposure or lead poisoning
Some very serious infections
Deprivation of food or environment
A case history from

Dr Vaishali D. M.
A child born with Baraitser Winter Syndrome was presented to me. The child had facial dismorphism, bilateral Iris Coloboma, bilateral broad and short big toe & thumb, developmental delay, right undescended testis, bilateral deafness. The little boy also had complaints of watering eyes, recurrent dry cough on weather change accompanied with itching in ears and eyes. He was born to a couple of consanguineous 1st degree marriage.
Neonatal history, follow ups and investigations
Birth weight : 2.3 kgs
Head circumference : 32 cms
The child was born by lower segment Cesarian section with respiratory distress and had under developed scrotum and right undescended testis
On examination, the child was also identified to have bilateral minimal to mild hearing loss and on genetic examination was diagnosed with Baraitser Winter Syndrome.
History of delayed milestones with neck holding at 7 ½ months and rolling at 7 ½ months. Social smile, monosyllable speech not attained. The child was at the time unable to walk.
Neurodevelopmental follow-up by a multi-disciplinary team involving cognitive impairment and devising appropriate suppor.
Opthalmologic follow-up because of Colobama or microphthalmia with systematic screening for intraoculae hypertension and glaucoma. Although glaucoma has not been reported to date, it is a known complication of Colobamatous microphthalmic.
Routine follow-up of deafness.
Cardiac defect follow-up (adapted to the type of Congenital heart disease identified).
Screening for malignancies
Deciding on homeopathic treatment for this child with developmental delay
A detailed case history of the child was taken according to the prescribed Homoeopathic principles. Importance was given to the maternal pregnancy history. The mother of the child experienced stress during her pregnancy, due to property disputes within the family and she had felt that grave injustice was done during the partition/distribution of family properties. Around the same time, there was the death of her grandfather, towards whom, the mother was very closely attached. Further due to the prevailing customs and practices, mother was not allowed to participate in the funeral rituals due to her pregnancy. Due to which, the mother faced a lot of mental stress and was dejected that she was not allowed to perform her last rites to her grandfather.
The following Repertorial rubrics were taken based on the case history:
Mind – delusion – neglected duty, he has neglected his
Mind – ailments from, deceived from being
Mind – weeping – sleep in
Generals – food & drinks – sweet desire
Generals – food & drinks – sour aversion
Head – large size
Generals – development arrested
Face – distortion
Male genetalia/sex – retraction testis
On repertorisation and careful analysis, the homeopathic remedy  Lycopodium 0/1 was chosen as a provisional prescription. During follow-up, it was seen that there was initial improvement in generals, the child's appetite and sleep improved. The child was also better with constipation. The Lycopodium was continued.
After three months, there was improvement seen in hearing and the child could walk with support. He was able to recognize people & objects. There was improvement in weight. The same medicine was continued.
On 5th month of treatment, there was improvement in vision of the child and on examination, right testis was palpable. Ultrasound and other tests were repeated to confirm the same.
According to the Vithoukas website, the remedy Lycopodium is an antipsoric, anti-syphilitic and anti-sycotic, and its sphere is broad and deep. The remedy "enters deep into life, and ultimately changes the soft tissues, blood-vessels, bones, liver, heart, joints".
An update from September 2021
The child and his family are still under the care of Dr Vaishali. The little boy has gained admission into regular school and he is leading a normal life. "He comes to me now only for acutes, colds and fevers.  The last remedy I have given him was for a runny nose." Otherwise the boy is absolutely fine, talks well, reads well. He is able to enjoy his life. To the surprise of everyone, his hearing is now completely normal on audiology tests. He walks and runs and also enjoys going cycling with his father. He is no more a child showing problems from BWS.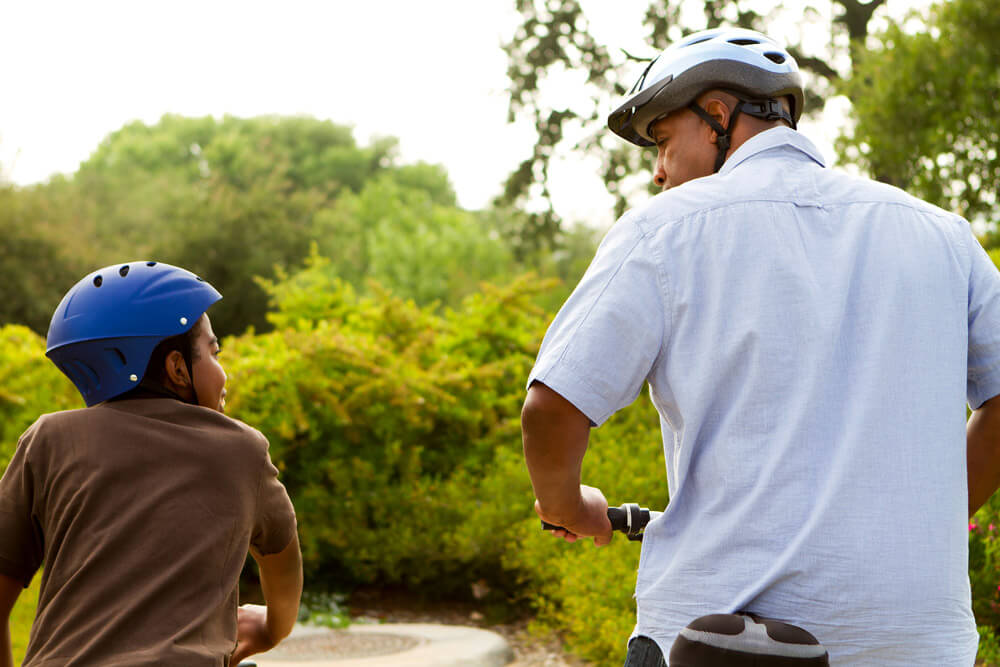 Conclusion: Before and After
The treatment demonstrates the scope of Homoeopathic medicines in treating Baraitser Winter Syndrome, which reflects significant improvement in motor and functional skills of the child, which otherwise, in pre-treatment was grossly missing.
Medical reports with past treatment history of this developmental delay case have been peer reviewed. More research is called for.
------------------------------------------------------------------------------------------
Read more about case histories,  developmental delay, homeopathy or Lycopodium
To read another case history: Homeopath Elka Leibovitch shares a case of developmental delay in a child of 17 months. Different pupil size, eructation after eating, vacant look, excessive salivation and mouth open were among the symptoms that led to the simillimum.
Autism and developmental delay homeopathic treatment in India.
To read more about the scope of homeopathy in developmental delay and ADHD click here.
---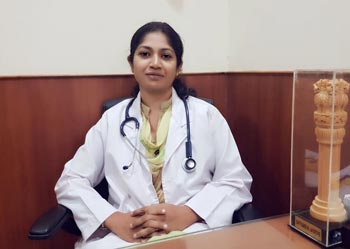 Lycopodium case by Dr Vaishali D.M.
Address: Dr Vaishalis Homeopathy Clinic
No: 385, 4th Main road, 9th Block, Kalyan nagar, Nagarbhavi 2nd stage, Bangalore 560 072.
Thank you to Dr Vaishali D. M. for contributing this developmental delay Lycopodium case to the Aurum Project case histories.

The case received recognition as the best Oral Presenter at the 1st Malaysian International Integrative Healthcare Conference (MIIHC 2017).
The title of her presentation was: "Homoeopathic management of children with special needs. Efficacy of Homeopathic Medicines on functioning in a child with Baraister Winter Syndrome."
Qualifications:  B.H.M.S. from, Father Mullers Homoeopathic Medical College, Mangalore. M.D. (Paediatrics).
GOLD MEDALLIST  from Vinayaka Missions Homoeopathic Medical College, Salem.
"During my MD I did my training at the INDIRA GANDHI INSTITUTE OF CHILD HEALTH, Bangalore. The aim of the Institute is to promote, establish, maintain and develop an Institute for Child Health with a view to provide treatment and advanced care to children and to encourage and promote research and training in Child Health."
C.G.O, at BIMT, Pune. 2016
Paediatric and Neonatal Intensive Care Unit at Indira Gandhi Institute Of Child Health, Bengaluru.
Post Graduate Course of Homeopathic Philosophy and difficult cases including developmental delay, with in depth analysis  in Classical Homoeopathy at IACH, Alonissos, Greece under Prof. George Vithoulkas who now has 55 years of experience.