Similia Journal published an article by the Aurum Project titled "An Innovative Method of Accelerated Learning: A Melting Pot session is collaborative and thought provoking."
Melting Pot sessions are focused discussion groups suitable as a continuing education method for homœopaths. When group guidelines are explained, equal participation allows the discussion to become deeply collaborative and thought provoking.
In this article, authors Linlee Jordan and Nyema Hermiston  describe the machinations of running a Melting Pot. The aim is to encourage this enjoyable and effective method of learning to build broad knowledge on specific topics for participants, and within the homœopathic community. Apart from the learning, all participants have said they enjoyed sitting in a circle with other homœopaths; being with their tribe; having the chance to talk; and especially being heard. 'I seemed to be able to think more clearly when everyone was listening to me, I realised I understood more than I thought.'
Definition: 'A Melting Pot is a process of blending, that often results in invigoration or novelty'.
What is a melting pot?
A Melting Pot is a session of purposeful open exchange between practitioners. Equal participation is integral to the session, the importance of which cannot be overestimated. The bedrock of a Melting Pot is to create enough safety so that all people can freely speak.
Melting Pot sessions deliver continuing education for professional homeopaths in an invigorating or novel way. They were developed after searching for a method that would complement, but be different from, the usual conference structure of a predetermined lineup of presenters talking to a largely passive audience. The familiar conference style is appropriate for delivery of information, but does not harness the collective wisdom of the audience. It allows contribution from the whole group, rather the whole group listening to a small number of speakers. The majority of the homeopathic community, are not presenters, so the goal is to benefit from the knowledge base of practitioners in an audience.
Viewed through the lens of adult learning theory, we see each individual homeopath as having: a wealth of knowledge; valuable observations; and experience gained from clinical practice. Given an opportunity in an open discussion, practitioners will share cases, opinions, successes, experiences, failures and information that group members benefit from.
Melting Pot sessions may work well when incorporated into a traditional conference, such as occurred in the Bali Project Seminars held by the Aurum Project and in the AHA National Homeopathy Conferences held in Tasmania 2014 and Brisbane 2016.
Adult education research about collaboration

As far back as 1926, Lindeman wrote in The Meaning of Adult Education that discussion was important because it gives an opportunity for participants to reflect on their own experiences and make meaning of them. It was also identified that thinking about one's own experience is more powerful with other people. A collaborative effort to deepen understanding of a topic was recognised to be more effective than one adult working alone. It is said that a shared focus can solve problems related to even complex clinical issues.
Some types of discussion with no preconceived agenda, can allow the goal to purely be: clarifying ambiguous concepts; producing attitudinal change about new methods; and even just the generation of a list of unanswered questions. Success may be judged by the diversity of the contributions and exposing the ambiguities of a topic rather than generating a rigid methodology outline. When people speak with support from the rest of the group, they are more likely to feel able to disclose and expose such ambiguities, and unfold their ideas.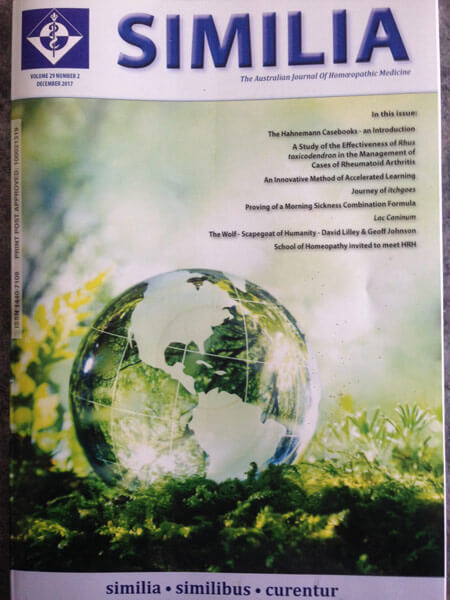 When critical thinking or problem solving are added to the goals of continuing education, research favours discussion rather than lecture. The most satisfying discussion is one where practitioners are driven by their own need to learn. This need leads to questions which help to resolve problems in their own management and interpretation of the issues, which is the real work of learning.
To incorporate learning by discussing and listening in a group setting, the revolutionary 'Un-conference' format is far more interactive than traditional conferences. Un-conferences allow informal exchange, in what is really a series of brief, low-risk, participant-driven discussions revolving around a specific topic. In an un-conference there are no PowerPoint slides, no formal presenters, and no pitches.
Melting Pot sessions have a close resemblance to the un-conference and both have an underpinning of adult learning theory. However, the Melting Pot format does not suggest doing away with didactic presentations entirely, as occurs in an un-conference.
Another resemblance is found in The Thinking Circle discussed in a Similia article by Michelle Hookham.
Melting Pot sessions are essentially a group discussion conducted in a wholistic fashion and are entirely suitable for homœopathic practitioners who already know how to use their deep listening skills effectively.
A Melting Pot allows:
Focused, dynamic and rewarding discussion
Deep and honest discussions that arise from the safety created in the group
Sharing clinical insights
Describing successful methodologies
Describing failures after trying methodologies
Using cases to illuminate points
Seeking opinions of colleagues
Speaking with a practitioner whose work interests you.
Benefits and outcomes of group discussions:
Improving connections with other practitioners
Different ways of using medicines
New ways of approaching cases
Formulation of real and honest questions between practitioners
Prescribing details
Solutions for difficult cases
Skills to apply in clinic
To find out more about what the full article says about group discussion rules and group discussion tips please read it in Similia The Australian Journal of Homoeopathic Medicine December 2017 Volume 29 #2. The full article is also available in the members area of the Aurum Project - if you aren't a member and would like to read the article you can sign up here. It is $45 a year to join.
If you would like help running a Melting Pot in your area, please contact the Aurum Project.

Since you're here...

…. We have a small favour to ask you. More people than ever before are reading the Aurum Project blog. There is a surge of interest in natural therapies research. But grants or support from funding bodies is hard to come by. So you can see why we would like to ask for your help. The Aurum Project is an Australian independent research group with charity status. Our research takes a lot of time, money and hard work to keep pushing forward. But we love it because we believe our work is important and we've been told by parents over and over again that they believe what we do is important too. For as little as $5 per month you can help support our work. All donations are tax deductible. It will only take a minute. Thank you. Click here to donate today.