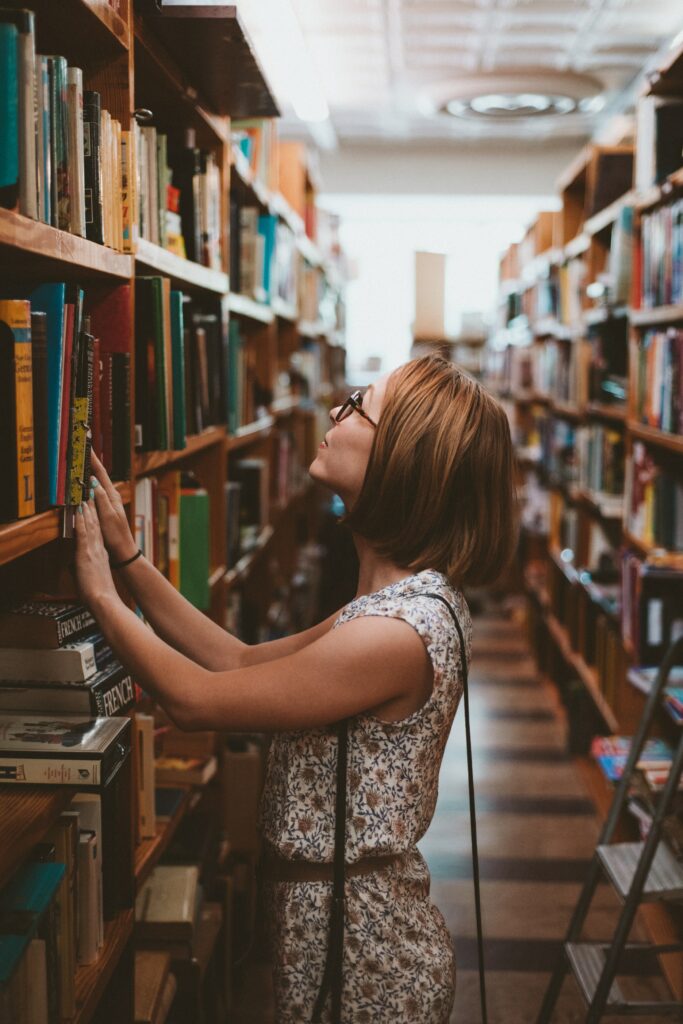 Out of 700 titles, it's quite fascinating to see which ones are the best sellers over the past 12 months.  You may be surprised by the list of top 10 selling homeopathy books and how they relate to each other.
The Aurum Project's Book Barn selling new and secondhand Homeopathy books, has gone from strength to strength over the past 12 months.  Now with over 700 titles.
Second hand books are donated to our not for profit organisation and the funds received from selling them, go toward funding our natural medicine research projects. 
If you have any books you'd like to donate please get in contact with us or drop them in to Harbord Homeopathic Clinic, Brookvale, NSW, Australia.
When looking at the top selling books, it seems most appropriate to split them into categories of top 5 selling second hand books and top 5 selling new books.  As you will see, some of the authors are closely related.
Top selling secondhand homeopathy books – all proceeds go towards funding Aurum Project natural medicine research
In this concise and comprehensive book on the theory and practice of homeopathy, Vithoulkas first lays out the principles of electrodynamic energy and offers a selection of homeopathic remedies, followed by a detailed explanation of the method of diagnosis and an evaluation of homeopathic cures. It is an excellent reference book for all homeopaths.
This is the classic essential repertory for a starter in homeopathy by the master homeopath Kent. The repertory of Homeopathic Materia Medica by James Tyler Kent became the standard and remains so until this day. Kent's Repertory belongs on the bookshelf of every practicing homeopath or student. Though repertories such as Synthesis have corrected errors and improved content, Kents opus remains viable to this day since first published in 1897. 
James Tyler Kent (1849–1916) was an American Doctor best remembered as a forefather of modern homeopathy. He was the only homoeopath who contributed vastly to the system in the three fields – Philosophy, Materia Medica and Repertory.
He created portraits of remedies eg: Sulphur as "the ragged philosopher." Later M.L TYLER his student (3rd top selling secondhand book in our list), further developed his ideas of constitutional pictures of remedies and wrote a book 'Homoeopathic Drug Pictures'.
He discovered that just as there are octaves of musical tones, so there are octaves in simple substances, through which it is possible to correspond with the various planes of the interior organism of the animal cells. These planes correspond to 30th, 200th, 1M, 10M, 50M, CM, DM and MM potencies.
The wait and watch principle, which he adapted from the 4th edition of Organon (No repetition of dry dose till improvement from previous dose stopped completely.
Kent inspired lots of students, one of them being the recent Prof. George Vithoulkas (author of the number 1 top selling secondhand homeopathy books in our list).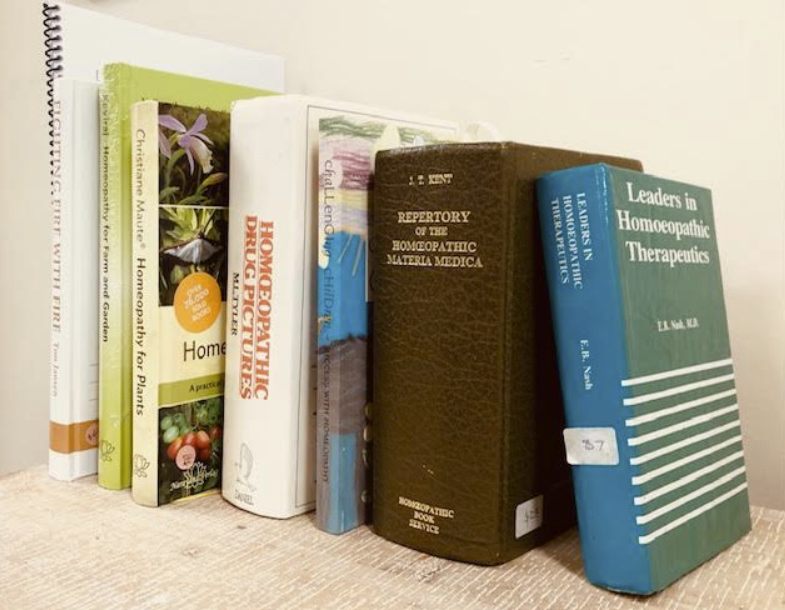 An invaluable piece of work on remedy pictures portrayed from the author's own experience and well supported by generous quotes from Hahnemann, T.F. Allen, Hering, Burnett, Farrington, Kent & Clarke. Useful background to each remedy has been provided with respect to its history, source, preparation, use and comparative aspect. Tyler's liberal inclusion of cases, articles, and letters from multiple sources enriches each remedy picture and widens the scope of this work as a handy reference. A captivating writing style and sublime description of various particulars make this literature simply fascinating to read. 125 classical pictures collected together in one complete volume. Also included in these descriptions are quotes from the masters and real life clinical cases.
A delightful volume which is very readable and filled with personal experiences and tit-bits from a grand prescriber. The book is filled with useful hints and insights. 
Nash covers over 200 remedies in the order he thinks of them, not in an alphabetical sequence:
"to follow the bent of my inclinations, or it is sometimes expressed, the moving of the spirit"
This book give some interesting insights into the thought process of one of the great old homoeopaths.
This is a combination of the 5th edition by Dudgeon (the 1893 revision) with the 6th edition by Boericke. Essentially, one can see the changes that Hahnemann made to the text of the 5th edition. An appendix outlines all the changes made from the first edition to 6th edition. It is a valuable study guide. Of all the published editions this remains the favourite for many, since it clearly shows the changes in Hahnemann's thinking as some paragraphs in the fifth edition were modified and others completely rewritten.
The positive changes they made are as follows, a new font has been used which is bigger in size and is a pleasure to read, and footnotes which were earlier given at the bottom and spread over different aphorisms were difficult to find and read. In this new book, they have incorporated them under the appropriate aphorisms at one place – this makes the reading and understanding of "Organon" easier.
Our top 5 selling new homeopathy books
This is a practical guide for indoor, balcony and garden plants with tips on dosage, use and choice of homeopathic remedy and potency. The publication has heralded the start of a truly green revolution and has sold over 60,000 copies and been translated into many different languages.
It's a handy guide to the most common plant diseases, pests and types of damage with information on how to treat your plants with homeopathy. Christiane Maute® is one of the pioneers who has been using homeopathy on ornamental and edible plants for many years.
Whether leaf spot on roses, brown rot on tomatoes, fire blight on fruit trees, aphids, leaf curl, cancer, mildew, monilia fruit rot, snail and slug damage, black spot or just poor growth – Ms Maute explains the tried-and-tested remedies for the most common diseases.
Harbord Homeopathic Clinic has had so many requests for a garden remedy kit to go with this book and Homeopathy for Farm and Garden (below), they have put one together to sell in their online shop
Clearly, homeopathy options for plants and gardening are a hot topic at the moment.  Especially going into spring.
This is a pioneering new book on homeopathy for plant diseases. The author, Vaikunthanath Das Kaviraj, an experienced homeopath, stumbled by accident upon the homeopathic treatment of plants when he was asked to treat a rust problem in apple trees. The apples had dark red rings on the skin and needed more watering than normal. The symptoms of redness with thirst fitted the remedy Belladonna, which he duly administered. To everyone's surprise, the rust problem disappeared. What's more, the apples the following year tasted noticeably better.
This book focuses on the homeopathic treatment of plants in cases of malnourishment, parasitic and fungal attack, bacterial and viral disease, damage, and weed infestation.
This book deals with the problems which affect the whole family: the kicking, screaming, night waking or "I hate myself". In the words of Dr. Isaac Golden:
"It is an outcomes book and clearly shows parents and others what is possible in difficult and sometimes desperate situations."
Parents will get the best outcome from homeopathy if they have an understanding of the stages that they will go through with their little one and their expectations are based on real cases.
Homeopaths from around Australia have contributed cases showing the treatment of: ADHD, allergies, anger, antibiotic over-use, asthma, autism, bedwetting, birth trauma, biting, childhood depression, delayed speech, ear problems, eczema, fears, nightmares, Obsessive Compulsive Disorder, poor concentration, separation anxiety, tantrums, tics and twitches.
This introductory ebook covers the 20 most commonly needed remedies used around the world and kept in kits in the home. Readers will learn how to take a simple case history and to use an easy index then decide which homeopathic they should use for everyday ailments. The ebook is updated periodically in a collaborative effort, by the practitioners at the Harbord Homeopathic Clinic. Several previous versions have been used by the clinic when teaching "Homeopathy in the Home" short courses over the last thirty years.
Author, Linlee Jordan is a Homeopath with a background in nursing, a Masters Degree in Health Science Education and an interest in family health. She practices at the Harbord Homeopathic Clinic, where several of the practitioners teach short courses to help people learn how to maintain and enhance their life with homeopathy, nutrition and other natural therapies.
Ton Jansen has worked tirelessly for 30 years to achieve quick, gentle and lasting support for his patients. In this book he explains how to apply his HDT method, allowing homeopaths to achieve consistently better results in their practice. Homeopathy must adapt to the changing and increasingly toxic world around us. Ultimately, no-one can argue with clear, clinical results. 
Learn to apply systematic remedy courses to prevent unnecessary aggravations and achieve quicker results

Let go of any fears of high potency prescribing

Discover more about organ systems and associated remedies

Explore the Materia Medica for over 30 new sarcodes

Learn to identify the real root causes of today's diseases and how to treat them

Develop your case-taking skills using a clearly structured timeline

Start to fully understand the impact of pharmaceuticals on human health

Learn to integrate advice about nutrition and dietary supplements

In order to support your homeopathic prescriptions
The relationships between these books
Many of the books being bought are clearly student books indicating the level of current interest in the study of homeopathy, much more than what people think. We have written another blog talks about where can Australians study homeopathy, which we are regularly updating this blog due to new courses becoming available.
It is students who buy The Science of Homeopathy book by Vithoulkis, Kents Repertory, and The Organon of Medicine.  They carry practices and cases dating back to the 1800's and the newer books seem to reference these also, or at least have grown from their practices. 
Professor George Vithoulkis briefly mentions the premise of Levels of Health in his first textbook, The Science of Homeopathy, published in 1977. After 59 years of experience and diligent observation in homeopathic practice, he presents the fully developed theory for application in everyday practice.
The book, Levels of Health is another top selling book, and a highly original contribution to homeopathy and the medical field as a whole. Vithoulkas (author of The Science of Homeopathy) explains his concept of the twelve levels of health in detail, meticulously elaborating on the indications to which level a patient belongs. He delineates the possible reactions of the organism's defence mechanism to homeopathic treatment – as well as what the reactions indicate. This volume provides formulas for the physician to recognise whether a patient is improving after the prescribed remedy, as well as the prognosis. It also gives invaluable advice to the practitioner for assessing the gravity and severity of cases. Levels of Health is the new pioneering theory: a vital component in homeopathic prescribing that all practitioners of homeopathy should embrace.
Sales from the books in our  Book Barn, go towards funding our natural medicine research projects. 
If you have any secondhand books you'd like to donate please get in contact with us or drop them in to Harbord Homeopathic Clinic, Brookvale, NSW, Australia.