Dimple Kirpalani talks to Professor Dr. Tamara Kozymenko about Classical Homeopathy and trauma during the Ukraine war
I met Ukranian Homeopath Dr. Kozymenko through Maria Chorionopolou at the International Academy of Classical Homeopathy (IACH). Given the current political situation in the Ukraine war, curiosity got the better of me and I decided to have a chat with her.  I wondered which remedies the Ukrainian locals are using for mental health issues and other symptoms in the Ukraine Russia war and how continual study is taking place.
Hello Dr. Kozymenko! It is wonderful talking to you. Would you please tell us a little bit about yourself, your medical background, and qualifications.
After graduating from the Kiev Medical Institute, I worked at the Institute of Gerontology of the Academy of Medical Sciences, where I completed my thesis in cardiology. This Institute was the only research institute in the territory of the former USSR, which was engaged in the study of aging processes. At that time, brilliant scientists, theoreticians, and clinicians worked there. Scientific conferences were held at the highest level, while the most complex things were reported in a very simple and accessible way. I remember those years with warmth and gratitude.
Since the 1990s, I wanted a change and took part in several homeopathic conferences and congresses at the time. I was formally offered the lead position to teach homeopathy at the Kiev Medical university in 2007 and I realised that although I had been studying homeopathy for several years, I did not understand or know how to teach Homeopathy. I was keen to learn and my search led me to the International Academy of Classical Homeopathy and Professor Vithoulkas. I wish I had known of Professor Vithoulkas in 1996 when the first batch of Ukrainian students went to study with him! In the very first couple of hours, I knew that I done the right thing. I was learning the right thing.
What was it about homeopathy that drew you to it?
As I said, I needed a change, something interesting. During a course of specialization for physicians in traditional and alternative medicine, I first saw Kent's repertory - a thick book with incomprehensible symptoms and Latin designations for drugs. This book, it seemed magical to me. My love for Homeopathy was born. Thereafter I met a paediatric surgeon Nataliia Kolomiiets, whose interest in Homeopathy resonated with mine. I have known her for 20 years now. We attended many different seminars with different teachers, but we were not satisfied till we started studying at the IACH in 2008. Our dream was to start teaching classical homeopathy in Ukraine, which we did. We have helped train over a hundred students and fifty of them hold the diploma from IACH.
Ah, so you teach Homeopathy in Ukraine now?
I cannot say that I teach Homeopathy. I only guide those who are interested in learning Homeopathy through the E Learning course. Professor Vithoulkas is the real teacher. I, as a coordinator in Ukraine, just try and help students to understand and utilize the material provided through the lectures better.
For those who question me as to why I advocate this course, I have a clear answer. The structure of this course makes complete sense. All modules are logically connected to each other. It is not only studying the Theory and Materia Medica but also learning through cases. It is important to see how Professor Vithoulkas applies this knowledge in practice when taking the cases. The three modules on cases are a very important component of the course.
We have now taught 5 e-learning groups. So, we can share our honest opinion. During the course, Prof. Vithoulkas says that after they study this course all students will be able to successfully take on all kinds of cases. This is confirmed by our experience - almost all of our students step into practice at completion and are confident practitioners.
There is a lot to gain from this course apart from homeopathic knowledge. Professor Vithoulkas has an inherent sense of humor. We see that throughout the course. Along with this humor he also shares with us his deep understanding of the essence of man, an understanding of ourselves, the issues occurring in society and the causes behind them. I have observed how this makes a difference for many who study this course. It creates better practitioners who are more aware and sensitive to human problems. 
What is the situation like in Ukraine now and how has homeopathy been helpful?
It was always my deep conviction that every family should have a home kit of homeopathic medicines and this is now being confirmed in the current scenario in Ukraine.
"People had to leave their homes, taking only the most necessary things. Among these important things were homeopathic medicines."
Types of mental health problems and the full list of homeopathic remedies used
In this difficult situation, we have helped patients and ourselves while experiencing symptoms of fear, anxiety, fear and despair. Homeopathic medicines like as Aconite, Gelsemium, Arsenicum album, Ignatia and Stramonium were used. These have provided great and timely help to the people.
Acute conditions
We have also been able to help those experiencing the symptoms of acute conditions like spasms, colic, diarrhoea, colds, coughs etc. effectively thankfully because of the home kits. Today, when many Ukrainians are leaving the country, those who are familiar with homeopathy are looking for homeopathic pharmacies in different countries. Homeopathy is quite widespread in Ukraine. In Kiev alone, there are several homeopathic pharmacies and the pharmacists confirm that the demand for homeopathic medicines has increased in large numbers in the past months.
I strongly feel that people should know clear and precise indications for common homeopathic medicines because these will be of great help in conditions of war, various natural and technological disasters. It will ensure survival and maintenance of mental and physical health.
What, according to you, are the most important things for a student of Homeopathy to take into consideration while studying how to become a Homeopath at the moment?
From my point of view, there are several important points in the study of homeopathy.
Work hard, there is no easy way in homeopathy, neither in study nor in practice.

Do not be afraid when you start training. It takes time for a clear understanding of homeopathy to develop. For those studying the E Learning course, this will happen only when you are well over half way through the course because that's when the understanding of practical application will become clearer.

Pay special attention to the theory, without knowledge of the theory successful practice is impossible. The Organon was written for a purpose and if you have not read it and understood it, you are working in the wrong direction. Professor Vithoulkas has some wonderful books to add to the clarification of theory. His experience is a treasure trove of Homeopathic gems.

Do not hesitate to take a proper case. Ask questions and try your hand at taking a case even when you are studying, even though you are not yet ready to prescribe. Pay attention to the general symptoms, learn to distinguish between them from person to person. This along with your knowledge of Materia Medica will strengthen your understanding of the remedies.

If English is not your native language strive to learn repertorisation only in English, no matter how difficult it may be.

Most importantly, for those who study homeopathy via the e learning course, when you practice, while taking a case always imagine that Professor Vithoulkas is watching over you. This will ensure that you do your work by following the exact methodology that is taught to you with honesty and integrity.

The IACH offers special courses in Organon and Strategies in Prescribing. Studying never ends for a Homeopath. Add these to your study material and strengthen your knowledge of practice.

If you have already studied Homeopathy and are a practitioner, take my word for it when I say, if you decide to do the E Learning course, you will learn a lot. Believe me, the second time round, the learning is more proficient and you will see your depth of knowledge and understanding of Homeopathy grow exponentially. 

Never be disappointed as a practitioner of Homeopathy. We cannot help everyone but we can always put in the best of our efforts. We are truly blessed with this divine science and we are obliged to practice it correctly and preserve this knowledge for the generations to come.
I have heard about a group called UDiHoP and I understand that you are the president of this particular group. Can you tell us more about this?
Last year, I was honoured to be elected as the President of UDiHoP (Union of Diplomated Homeopathic Physicians). The members of this Union are all Diploma Holders of the IACH. With over 2500 members, the main aim of this association is to spread the knowledge of Classical Homeopathy and encourage the practise of Classical Homeopathy according to the principles of Hahnemann, Kent, and George Vithoulkas.
The IACH not only has a fabulous course but it also publishes articles in peer-reviewed medical journals and the representatives participate in various medical conferences. The Union is dedicated to help the IACH with education and research. This is done by collecting clinical cases with good results. Since all graduates of the Academy adhere to the same principles for prescription, following and analysing the case, it is easy to see the effectiveness of Homeopathy and the methodology we all follow. It is necessary to intensify such work amongst groups of homeopaths in different countries.
My main task with the Union is the unification, communication and cooperation between homeopaths at different levels - the real unification of homeopaths after graduation from the academy and the interaction between homeopaths from different countries. Unfortunately, due to the events in Ukraine the further development of this project slowed down but we look to the future with hope.
Gratitude to

Dr. Kozymenko
I thank Dr. Kozymenko for her time and her kindness. Given her situation in war torn Ukraine, it is important for us in different countries to know what can happen and what we can do as homeopaths. Nothing beats education. Not only do we need to concentrate on education for Homeopaths or for future Homeopaths but also on education for families. We look at the odds that Homeopathy faces in the world more often than the fact that we have a future with classical Homeopathy. No matter what we have faced or continue facing from the critics, it is the successes that have always supported and nurtured Homeopathy over the years.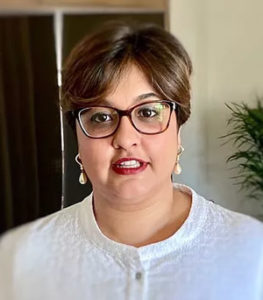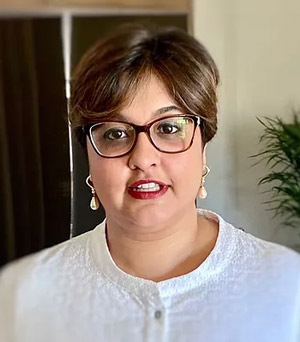 Thank you to Dimple Kirpalani for writing this blog about Clinical Supervision in Homeopathy.
Dimple is a Homeopath working in Perth. Originally from Ghana, West Africa, Dimple was educated and trained in India and has over twenty years of experience as a Homoeopath. She has previously been a member of the Ghana Medical and Dental Council and the Ghana Medical Association. A mother of two, Dimple gave up General Practice to concentrate solely on Homoeopathy in 2008, after the birth of her daughter. She has had tremendous experience in the various fields of Medicine and Homoeopathy. She considers herself to have been fortunate to have come across some great teachers and wonderful cases over the years, which have given her tremendous job satisfaction and confidence in her prescribing abilities.
Dimple loves sharing her knowledge of Homeopathy with students and colleagues. She works as a course coordinator for the International Academy of Classical Homeopathy, Greece, here in Australia. Dimple also runs Holistic Mentoring for Homeopaths from beginners to established practitioners. www.holisticmentoring.net