Kolkata, India: Homeopathy forges the way with an innovative healthcare system
We are in a remote village near the Bay of Bengal in India. A shy young mother, beautifully swathed in an indigo sari, holds her baby close as she takes her seat in front of two of Kolkata's (Calcutta) most eminent homeopathic doctor's: Dr Subrata Banerjea and his son Dr Saptarshi Banerjea. On this occasion, I am one of twenty visiting foreign homeopaths who are seated around the room. Five doctors undertaking post-graduate study in homeopathy are taking new cases in an adjoining room. All of this is happening while villagers awaiting their turn crowd the doorways and windows to watch proceedings, often being ordered to be quiet by Mamas the clinic manager. It is a hive of activity and in the middle of this patients openly share their health details without self-consciousness. The graciousness of this unspoken gesture of trust and respect for our learning will touch us many times in the weeks ahead.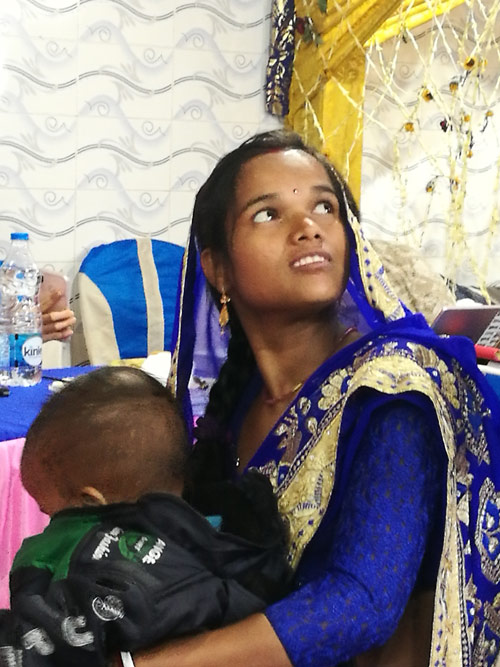 Information is exchanged quickly in bursts of Hindi language and then the doctor translates the details to our group in English. The baby was miserable and in poor condition due to chronic sores and ulcers of his lips, mouth and throat a month ago. At today's follow up, the baby is happy, can eat and swallow again as the sores have all healed. The mother lights up with delight as the doctor asks her to show us her contented baby. Like any parent around the world, she is joyous and relieved that her child is not suffering anymore. She expressed her gratitude to homeopathy and her doctors, a moment captured in the photo.
Health is valued by these rural people
The day requires our prolonged concentration. Many dozens of cases are analysed and homeopathic medicines, prescribing strategies and management are discussed. Through this process we receive enormous amounts of information as well as rich insights into the Indian way of life. Health is highly valued by these rural people as illness puts the survival of one's family unit at risk.
Injuries from a lifetime of hard manual work was a common theme of the cases. Some examples:
A fisherman who has been confined to a wheelchair for five years. This was due to spinal nerve damage from a lifetime of carrying loads of up to 80kg's weight on his head. He has had sensation returning to his feet since treatment.
An amputation from a farm injury that has caused terrible chronic pain for years, now much improved.
Skin conditions on legs due to being immersed in muddy fields now healing.
As well, there were lots of cases that are universal to any country. Parents worried about their child's development, behaviours or learning difficulties or repeated illnesses. A women's long-lasting grief about her family circumstances; anxiety caused by a work situation and so on.
With up to 60 clients to be seen across this day, the clinic proceeds into the night and with frequent power cuts. Much of it is done by lantern, before commencing the 4-hour return journey. Road travel in India is an experience in of itself!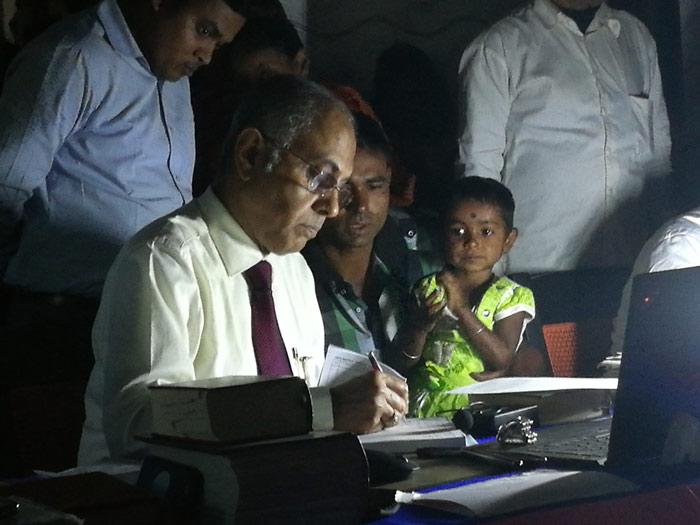 The road is choked by every mode of transport. There are ancient cattle drawn carts and rickshaws to modern day cars and trucks, all with tooting horns that are used constantly to alert others of one's proximity being a few millimetres apart. We arrive back in Kolkata close to midnight. We are tired but uplifted by witnessing the wonders of healing with homeopathic medicine, the skills of our Indian colleagues and the experience of being in a remote Indian village. This environment is so utterly different to one's usual place of practice. Sharon Jones my friend and colleague in this adventure, agreed that our comfortable clinic rooms in Brisbane seem a world away after these amazing rural medical camps.
Homeopathy in India: 
innovative healthcare solutions
The two villages of Khejuri, and Kakdwip have been visited by the doctors and staff of Bengal's Allen Homeopathy College, on Sundays once a month for the last 30 years. We visit Kakdwip near the Sundarbans which is known for its wildlife and swimming Bengal Tigers. Later, we learn that a fisherman 40kms away had been taken by one of the tigers, so we are seeing the real India through this program. The team also attend slum clinics in Kolkata and provide a mobile dispensary and milk provision service to the outer regions whilst running their main inner-city clinic from the college. We were able to experience all of these clinics combined with lectures through participating in the college's annual two-week 'Visitor Homeopath's Exchange Education: Discussion Programme' (VHEE:DP).
Our group was made up of homeopaths from Japan, Israel, Germany, India, Italy, England, Croatia, Malaysia and Australia. We were all here to experience homeopathy in a country that uses homeopathy extensively for their nearly 1.3 billion population. There is an emphasis on physical generals, constitution and causation. The prescriptions were characterised by practical, logical and intelligent therapeutic understanding of homeopathic medicines artfully applied and in accordance with the science of homeopathy. The majority of the 200+ follow ups that we saw were testimony of the success of their method.
India's innovative healthcare system
The status of homeopathy in India has rapidly increased in recent years. At a broader level it was delightful to witness India's innovative healthcare delivery. The people have access to traditional modalities such as homeopathy in primary healthcare as well as modern medicine. Mahatma Ghandi was an outstanding supporter of homeopathy with its effective health outcomes and affordability, so encouraged an integrated health care system, which aligned with the wisdom and choice of its people. Dr Subrata explained that the concept of holistic medicine is well established in India. This is due to its 2500 years of traditional use of Ayurveda. It was really refreshing to hear so many patients express a deeply instilled understanding that health and illness is a process across time and requires patience to address the cause and not just the symptoms.
Homeopathy is used prolifically in the state of West Bengal, estimated at almost 90% of the population using homeopathy. A survey found that 88.6% patients preferred the integration of homeopathy within conventional health setups. Kolkata (or Calcutta in English) is the capital of the Indian state of West Bengal. The metropolitan population of Kolkata is over 14 million. 
Naturally our Indian colleagues expressed their disbelief at the findings of the Australian NHMRC report. They were rightfully proud of their government who supports their people's choices of healthcare and provide access to both.
Having a look at Homeopathy in India proves that there is ample room for both systems. Innovative solutions to Australia's unsustainable healthcare system may be found in doing something similar.
An experience such as this leaves an indelible impression on one's homeopathic practice. I have already begun to incorporate some of the strategies learnt in India into my practice, to good effect. I'd really encourage registered homeopaths to access this professional development opportunities early in one's career, as it demonstrates practical homeopathy so thoroughly.
A local guide that I met during my stay in India told me that if you think something is impossible, come to India and you will see that it has already been done.
With Homeopathy in India and their primary health care model in mind, I'll finish with this most memorable case seen on our last day in Kolkata. A newborn child born with an inoperable cystic hygroma had received treatment. It was once the size of a large orange it is now barely visible after 6 months of homeopathic treatment, saving a child a lifetime of problems.
What is the Calcutta Slum Project?
The Calcutta Slum Project demonstrates the charitable use  of homeopathy in India. It is run by the Bengal Allen Medical Institute, Calcutta (India) and Allen College Of Homoeopathy, Essex (England). They are pleased to be associated with the Kamala Benerjee Memorial Fund, which is a charity supporting the poorer people of Calcutta by providing free homoeopathic treatment in the slums and free milk to orphans and slum dwelling children, since 1986.
To read more or donate to the Calcutta Slum Project visit https://homoeopathy-course.com/about-us/our-charity
---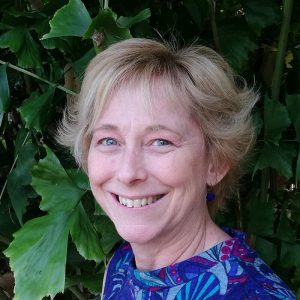 Susan Blackshaw Homeopath author of "Kolkata, India: Homeopathy forges the way with an innovative healthcare system"
Thank you to Aurum Project member Susan Blackshaw (Registered Homeopath, AROH, BN) for this write up of her visit to understand more about  innovative healthcare and homeopathy in India and her participation in the Calcutta Slum Project in 2019.
Susan asks you to please put your support behind the www.yourhealthyourchoice.com.au campaign.
Address: 215 Coopers Camp Road, Ashgrove, Brisbane 4060
Contact: 0418 716 027  susanblackshaw.com.au