This is an updated version of a blog first written two years ago when we told you that the total number of homeopathic remedies in existence had passed 8,200. According to the latest information the number has just reached 8,661. Of this figure there are a total of 6,107 remedies which have provings. And to think that in 2017 they said "The total number of remedies now, is not going to grow very much any more".
The lists of most important manufacturers have been included – interestingly there are 95% of remedies where there is a manufacturer actually known.
Homeopathic remedies information
Jörg Wichmann spearheaded a project since the nineties which set out to make a complete worldwide homeopathic medicine list and all provings which have ever been conducted. This has been an on-going task since provings of new substances are constantly being carried out in order that they can be used as homeopathic medicines. The term proving comes from the German word, Prufung, which means 'test' or 'examination'. Before provings can be conducted, the homeopathic medicines are prepared from source materials sometimes derived from the strangest of substances from all three of nature's kingdoms, vegetable, mineral and animal as well as the realm of energy.
Jörg Wichmann was proud to say "We have more or less reached the goal of naming every homeopathic remedy that you can order anywhere in the world, so that you can do a quick search to see if a desired remedy is available at all. And if so, where you can order it."  This will save practitioners a lot of time when they need to research the availability of a certain remedy.
Jörg was very keen to keep this list on provings.info totally up-to-date.
Where did the information about remedies and provings come from?
This is such a huge undertaking that the list of sources is of course also huge. It includes but is certainly not limited to:
All provings of Hahnemann from his Pure Materia Medica and his Chronic Diseases
10 volumes of Allen's Encyclopedia
Allen, H.C. – Materia Medica with the Nosodes and Provings of X-Ray
Hering, C. – The Guiding Symptoms of our Materia Medica, 1879-91
Homeopathic Links, Groningen, Niederlande, (HomLinks) or (Links)
Murphy, Robin – Lotus Materia Medica: Homeopathic and Spagyric Medicines
Bradford Index of Homoeopathic Provings, which has been extended because of many corrections, additions and explanations of those names that were hard to recognize anymore
All provings in German or English language until 1900. A lot of those old sources are still not available online and perhaps never will be, but at least we can now easily say whether there is any material for a remedy from that time or not, and where to find it
Later provings include direct links for example to Jan Scholten's short provings, that could recently only be given as literary sources.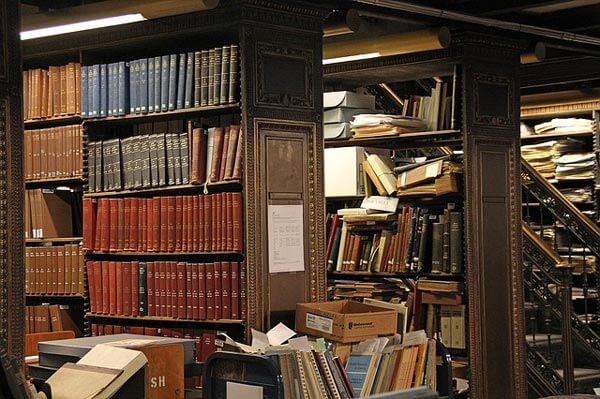 Organisation of the provings list
For the list of remedies to remain clearly arranged and practical, the available taxonomic systems had to be adapted. Taxonomy is the science of naming, describing and classifying organisms and includes all plants, animals and microorganisms of the world. Firstly the remedies are put into their respective kingdoms including:
Animalia – Animals
Plantae – Plants
Fungi – Fungi
Protista – Protists (all one-cell organisms that are not part of the other kingdoms)
Monera – Bacteria
Viri – Viruses
Mineralia – Minerals


Imponderabilia – Fields of Energy
For practical reasons, the listing of the minerals follows the periodic table and the common chemical classifications. The other systems follow the common zoological and botanical taxonomy, which has partly been simplified.  Here is an example:
Kingdom – eg. Plantae, plants
Division – eg. Molluscs
Class – eg. Birds
Subclass – eg. Magnoliidae
Order – eg. Ranunculales
Family – eg. Ranunculaceae
Species – eg. Hydrastis canadensis – (Hydr)
with: German name and English name: Kanadische Gelbwurz / Golden Seal
provings, overview from Jörg Wichmann on Vimeo.
This work deserves hearty congratulations on its completion. It will provide the homeopathic community of practitioners worldwide with a complete searchable resource of remedies and their provings. This allows for deeply individual prescribing from the vast number of homeopathic remedies now available.
Disclaimer: The content of the remedy provings and full list of homeopathic remedies on the provings.info website is meant exclusively for study purposes of homeopaths and are not at all intended to help or direct or influence patients regarding their medical treatment or self-treatment. No statement about remedy provings can or should replace medical treatment. Please consult your therapist, homeopath or doctor in charge.
---

Jörg Wichmann (1958-2020)
Already in the 90's Jörg Wichmann had published the "The Natural System of Remedies", which was a pioneer work for systematic study of homeopathic classifications including kingdom, family and different names. This knowledge went into the monumental website www.provings.info which is unparalleled worldwide.
Jörg Wichmann lived with his family in the countryside near Cologne, Germany, where he ran his homeopathic practice and taught in the Bergischen School of Homeopathy (SHZ-certified). He was Co-founder of the Foundation Homeopathy Certificate (SHZ).
Jörg Wichmann passed away this year from a non-Covid-related illness. He had studied cultural sciences, philosophy and psychology (M.A.) 
He co-authored several books, including "Healing the Homeopathic Way: Uniting Shamanism, Alchemy and Modern Science" and "The Natural Relationship of Remedies"  He also authored of a very cute homeopathy book for kids called "Lisa and the mystery of the little white globules."
His passion was to help provide the latest information about remedies and provings.
Save
Save
Save
Save
Save