Why did Connecting Homeopaths begin?
Historically:
When Connecting Homeopaths began a few years ago, the conditions under which Australian homeopaths were practising, were becoming increasingly onerous. The idea of bringing people together to discuss our shared and difficult reality had a goal of enabling conversations that we weren't (collectively) having.
The release of the NHMRC report and the subsequent fallout in the media, had resulted in many homeopaths experiencing a really difficult time in their practices. The false claims that homeopathy didn't work and had no research behind it, had seeped into the common discourse. Being in a profession that was being actively criticised and undermined, without any recourse, was an extremely difficult & stressful climate to be practising in.
So that was historically - how about now?
Connecting Homeopaths has now evolved into an online space where homeopaths and students can gather together to listen and share their stories, exchange information and provide a regular get-together for practitioners in a profession which is typically pretty isolated individualised practice. The intention is also to generate a resilient community, collaborate and build capacity within the homeopathic profession of Australia.
Imagine if you will…
that you're a homeopath working under the same roof as several other homeopaths. At lunch time or in between patients, you bump into a couple of other practitioners and have a chat about whatever is going on for you in practice that day and more broadly too, about what is going on in homeopathy. 
Imagine how good that would be, to be able to run things by another homeopath that understands exactly where you're coming from. Imagine how it would feel to know that support is at hand and resources are available. 
Imagine how it would feel to know you're not on your own...
The main purpose of connecting Homeopaths is to build community amongst Australia homeopaths…..and to create a sense of belonging, identity and support.
What people get out of it  (from actual Connecting Homeopaths statements / testimonials)
Engaging and interesting info

Resource of other homeopaths in one place
A place where I am not alone

Clarity and understanding
A place I can ask some tricky questions

A place I can say how it really is for me in my practice

Solutions to some problems

Creative suggestions to some problems and situations

I don't feel stupid asking questions
There is nothing like the familiarity and comfort of 'talking shop' with other homeopaths. The particular way we think, analyse and relate to one another and the peculiar little ways of expressing and communicating, cannot be replicated in the outside world. "Do you think you might need a little dose of Lac-c after that incident?" (Where else could you say that and get six nods ?!) If you work alone, and don't get that special kind of rapport and connection anywhere else in your professional life, it's immensely comforting and supportive to find a space where that is fostered. It's this special quality that we hold clear and dear in our connected community of homeopaths. 
The magic and the benefit of Connecting Homeopaths is an experience that is inadequately expressed in words. Those feelings of connection, belonging, inspiration and being heard and understood by those who really get it, is a profound balm to the modern Australian homeopath, bringing significant comfort and support. It's amazing that a just little bit of that good stuff, can really help us keep going, to find strategies to shift through feeling stuck and to boost a flagging morale.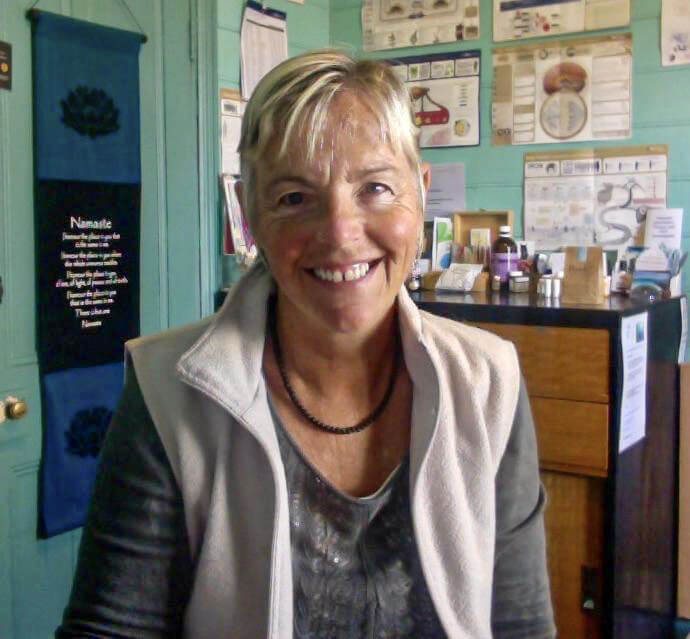 Sunny Goddard is the author of the article:
Connecting Homeopaths: A Reflection on the Development of a Community Support Forum for Homeopaths across Australia.
This reflective article outlines the social conditions in Australia that lead to the development of an online support forum for homoeopaths. Recognition of health professionals as being a type of community provided a context to apply relevant theories and recognised practices to offer support to homoeopaths during a difficult time. The article outlines methodology guidelines and shares the impact of this initiative on participants.
Communities that survive difficult times and move onto thrive are able to co-create:
a sense of agency and participation
support for each other in times of need
a place to listen and be heard
a sense of belonging and inclusion
opportunities for connection and networking.
There is a well established recognition that resilient communities are well connected, regularly collaborate and lean into one another for support (and capacity building).
Deep seated change, along with resilient and healthy community members, must be grown up within the community, to enable recovery.
Connecting Homeopaths participant feedback
"It's so refreshing to be with other homeopaths"

"Lovely to meet you all. It can be a lonely journey. It's so good to share and connect and chat and boost our morale."

"Connecting Homeopaths helped me through a hard time, into a more open and positive mindset. I feel more "out and proud" to be a homeopath, and partly if not wholly as a result of this, my practice has lifted, and is consistently a bit busier."

"My relationship with homeopathy - I can bring my story. good to share that. people can relate to stories and there's power in that. just - here is my story - what is your story? and go forward."

"I learned some positive and encouraging things that were happening across the world in homeopathy, and the wider homeopathy and alternative health campaign began to mobilise. For the first time in ages I felt encouraged and proud to be a homeopath."

"It's good to catch up and good to talk too. I appreciate being able to learn more about the research."

"It's the little things that people say that have the most impact. not the party line that comes out. it's more authentic".

"I learned valuable bits and pieces about technology, promo & marketing, as well as navigating the TGA and AROH and useful tips and websites; just so many inspiring bits of info and strategies to make life as a homeopath a little bit easier."
Connecting Homeopaths: Lunchtime on the sofa
You are invited to join us each fortnight on a Wednesday for Connecting Homeopaths: Lunchtime on the Sofa.
You are very welcome to come along and listen, and connect into a community of like minded practitioners.
Professional homeopaths in different types of practice in Australia and New Zealand, come together to share experiences, interpretation of the times and most importantly provide support and encouragement (& have a few laughs).
Cost: $20 for non-members of the Aurum Project
          $10 for members of the Aurum Project (if you are a member you will have received an email giving you the discount code).
Please note: Connecting Homeopaths is open to Australian and NZ practitioners of homeopathy only.