April 2023
The last few weeks at The Aurum Project have been buzzing along with Pod members creating  posters and compiling research ready to share with the world.
Did you know that community acquired antibiotic resistant infections are on the rise?
What does this even mean to us? It means our community is becoming immune to a range of antibiotics AND this resistance in people is occurring OUTSIDE the hospital. You may have heard of MRSA (methicillin resistant staphylococcus aureus), a hospital acquired antibiotic resistant strain of staphylococcus aureus. It is a pretty serious situation and results in a lot of people dying when they get say an infection because the antibiotics just don't work for them. On the rise are UTI infections and they are increasingly becoming antibiotic resistant. This is of significant concern, given the common accepted treatment for UTI is antibiotic therapy. The UTI Pod has been exploring this and other factors, and this leads them to want to show how homeopathy could be a suitable treatment for UTI. 
To support our efforts to present our research at HRI London 2023, please do so HERE.
The Molluscum Contagiosum (MCV) Pod
This Pod is well progressed with their retrospective review exploring MCV cases in two clinics. Dr Sujata Naik's clinic in Mumbai, India and Harbord Homeopathy Clinic in Brookvale, NSW Australia are examining their past cases to see how MCV presents for homoeopathy treatment. One interesting observation so far is that in the Mumbai clinic of Dr Sujata's, MCV is often seen on the face of children, while in the Brookvale clinic of Linlee Jordan's there are no reported cases of MCV on the face of children. One thing that is being seen in both clinics is quick resolution of the condition with homeopathy treatment, far quicker than the self limiting nature of the disease would indicate. It is exciting to actually see how homeopathy treatment has helped children and their parents with MCV, and even more exciting to be able to share it with everyone.
If you're interested to find out more, why not consider coming along to an AP Cluster Session. We hold an informal gathering once every 2 months where the Pods give an update and share interesting and notable findings of their research. As many Pods are gearing up for the Australian  Homeopathic Medicine Conference in November in Brisbane, there are always interesting findings to hear about. The cluster session goes for an hour and includes an open discussion for all who attend. It is FREE for all AP members to attend, and $10AUD for non members to come along. 
Please reach out to me via email if you have any questions.
Cheers, Celeste
****************************************************************
March 2023
The Pods have been meeting every two weeks furthering their projects. Here are a few insights on what's happening:
The Solomon Island Water Medicine Project
 

has been accepted to present a poster at the Australian Homeopathic Medicine Conference in November in Brisbane. This will be a great way to connect with the project and hear how homeopathy has been used in the Islands for over 100 years. If you'd like to stay in touch with this project use this LINK.

 
The Urinary Tract Infection Pod
is moving ahead with preparations for their poster presentation at the June Homeopathy Research Institute (HRI) London conference, to be presented by Sunny Goddard.  The Pod is refining their research methodology so that when they select the case studies to be included in their study, the criteria they use is clear and predetermined. This will help minimise the biases of the Pod members in case selection.  "Irritation on all levels" and how homeopathy treatment can assist will be presented.
Also in June, I will be presenting at HRI, about the Pod research on conducting a systematic review on Australian homeopathic research published since 1990.
This review is registered with Prospero, an international registry for systematic review research.  Two independent reviewers assess all of the included papers, and a third reviewer is dealing with differences in rating that arise. We have almost completed the review stage.
This is the first time the homeopathic literature published in Australia has been assessed. An interesting finding from our literature is that homeopaths often meld different types of writing into one piece. It is not uncommon to find a paper that has materia medica, philosophy, and case studies all together, moving from one category of information into another with an ease.
Standard quantitative research assessment techniques don't allow for our type of research to be assessed with any ease whatsoever. It's like trying to fit a multi faceted diamond shape into a small flat square. Maybe one face fits, at any given time, while many others don't fit at all. This aspect of our discipline we could understand more deeply and begin to include the rich base of our narrative tradition on an equal footing with the quantitative aspects.
At any time if you'd like to know more or would like to connect, please reach out and
email me
.
***************************************************************
February 2023
It's 5 years since Dr Celeste Salter took over the role of Research Co-ordinator, and she has achieved a lot in that time. Here is her February latest write-up.
2023 is shaping up to be a big year for The Aurum Project and our research Pods. We've had 5 abstracts accepted by the 13th Australian Homoeopathic Medicine Conference in Brisbane for November. Sunny Goddard and I recently posted a
blog on Pods, you can read it here
. I welcome your feedback on what you think about this approach we are taking in The Aurum Project. Drop me an email at
celeste@aurumproject.org.au
What are Pods and what is Teal? Teal is an organisational theory with three pillars: wholeness, evolutionary purposefulness and self organising. Sunny gave a short presentation on
Wholeness
 and
Evolutionary Purpose
 in our cluster sessions last year.  You can watch these short videos to give you more of an idea about what the pillars are and how they work in practice.
Pods use these three pillars, of wholeness, evolutionary purpose and self organising, as the focus on how they operate. They are dynamic and focused on the relational aspects of being together while doing, rather than doing alone. It may appear a bit "out of the box" to consider we could use this approach. It is very aligned to how we practice as homeopaths, and it is working.
Cluster sessions give you the chance to tap into the breadth of activity that our members are engaged in. Topics being researched right now include UTI, Molluscum Contagiosum, The Solomon Islands Water Project. We're also asking questions like "What research have Australian homeopaths done for the last 2 decades?" and
"What does our profession look like now and what is needed for our longevity?"
On Feb 23, 7pm EDST Sunny will present the final pillar of Teal – Self Organising. The cluster sessions are free for members and here to help you connect to our research activities. Clusters run for an hour, and include a dedicated discussion section. This is proving to be very helpful for all who attend.  Everyone is welcome. Members can attend for free, non members the cost is $10.
We host a cluster once every 2 months. You can check our events calendar for the next one in April.  Want to connect but not sure how? Reach out by email and ask me.
Back in March 2018
5 minutes with Dr Celeste Salter, The Aurum Project Research Co-ordinator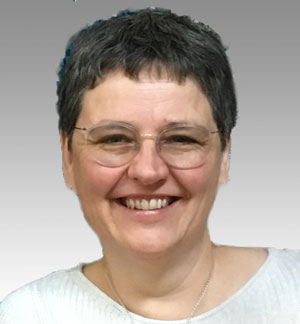 We are delighted to announce that Celeste Salter has recently taken over the role of Research Co-ordinator for the Aurum Project.  We sat down with her to find out a little bit more about Celeste and why she decided to accept the role.
Celeste is a practicing Homeopath, living and working in the glorious Blue Mountains, just outside of Sydney.  She found out about the opening of the role and it spoke to her so much, she felt wonderfully compelled to apply for it.  With her scientific background and her current homeopathic focus, it looked like the perfect opportunity to integrate her extensive experience and knowledge base from past and present roles.
Celeste sees the current position of homeopathy in Australia as an exciting opportunity for homeopathy.  She said: "Homeopathy in Australia is in the middle of the ocean at the moment; it can go in many different directions – and in the middle of this is the Aurum Project."
We will be working with Celeste to develop relationships with organisations within and outside Australia to build the momentum we need to further develop our research program.  She is excited to look for strategic connections and collaboration opportunities.
Celeste is incredibly focused on what needs to be done and where best to spend her time.  She is a keen communicator and has made a commitment to keep everyone up to date about our research projects and all the stages we will be going through to get results.
Since you're here…

More people than ever before are reading The Aurum Project blog. There is a surge of interest in natural therapies research. But grants or support from funding bodies is hard to come by. So you can see why we would like to ask for your help. The Aurum Project is an Australian independent research group with charity status. Our research takes a lot of time, money and hard work to keep pushing forward. But we love it because we believe our work is important and we've been told by parents over and over again that they believe what we do is important too. For a donation of for example, $50 per month you can help support us to produce top quality peer reviewed scientific data for the community.

All donations are tax deductible. It will only take a minute. Thank you. Click here to donate today.