February 2023
It's 5 years since Dr Celeste Salter took over the role of Research Co-ordinator, and she has achieved a lot in that time. Here is her February latest write-up.
2023 is shaping up to be a big year for The Aurum Project and our research Pods. We've had 5 abstracts accepted by the 13th Australian Homoeopathic Medicine Conference in Brisbane for November. Sunny Goddard and I recently posted a
blog on Pods, you can read it here
. I welcome your feedback on what you think about this approach we are taking in The Aurum Project. Drop me an email at
celeste@aurumproject.org.au
What are Pods and what is Teal? Teal is an organisational theory with three pillars: wholeness, evolutionary purposefulness and self organising. Sunny gave a short presentation on
Wholeness
 and
Evolutionary Purpose
(
insert video link) in our cluster sessions last year.  You can watch these short videos to give you more of an idea about what the pillars are and how they work in practice.
Pods use these three pillars, of wholeness, evolutionary purpose and self organising, as the focus on how they operate. They are dynamic and focused on the relational aspects of being together while doing, rather than doing alone. It may appear a bit "out of the box" to consider we could use this approach. It is very aligned to how we practice as homeopaths, and it is working.
Cluster sessions give you the chance to tap into the breadth of activity that our members are engaged in. Topics being researched right now include UTI, Molluscum Contagiosum, The Solomon Islands Water Project. We're also asking questions like "What research have Australian homeopaths done for the last 2 decades?" and
"What does our profession look like now and what is needed for our longevity?"
On Feb 23, 7pm EDST Sunny will present the final pillar of Teal – Self Organising. The cluster sessions are free for members and here to help you connect to our research activities. Clusters run for an hour, and include a dedicated discussion section. This is proving to be very helpful for all who attend.  Everyone is welcome. Members can attend for free, non members the cost is $10.
We host a cluster once every 2 months. You can check our events calendar for the next one in April.  Want to connect but not sure how? Reach out by email and ask me.
Back in March 2018
5 minutes with Dr Celeste Salter, The Aurum Project Research Co-ordinator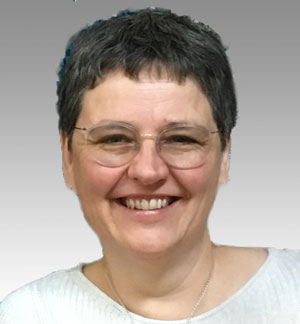 We are delighted to announce that Celeste Salter has recently taken over the role of Research Co-ordinator for the Aurum Project.  We sat down with her to find out a little bit more about Celeste and why she decided to accept the role.
Celeste is a practicing Homeopath, living and working in the glorious Blue Mountains, just outside of Sydney.  She found out about the opening of the role and it spoke to her so much, she felt wonderfully compelled to apply for it.  With her scientific background and her current homeopathic focus, it looked like the perfect opportunity to integrate her extensive experience and knowledge base from past and present roles.
Celeste sees the current position of homeopathy in Australia as an exciting opportunity for homeopathy.  She said: "Homeopathy in Australia is in the middle of the ocean at the moment; it can go in many different directions – and in the middle of this is the Aurum Project."
We will be working with Celeste to develop relationships with organisations within and outside Australia to build the momentum we need to further develop our research program.  She is excited to look for strategic connections and collaboration opportunities.
Celeste is incredibly focused on what needs to be done and where best to spend her time.  She is a keen communicator and has made a commitment to keep everyone up to date about our research projects and all the stages we will be going through to get results.
Since you're here…

More people than ever before are reading The Aurum Project blog. There is a surge of interest in natural therapies research. But grants or support from funding bodies is hard to come by. So you can see why we would like to ask for your help. The Aurum Project is an Australian independent research group with charity status. Our research takes a lot of time, money and hard work to keep pushing forward. But we love it because we believe our work is important and we've been told by parents over and over again that they believe what we do is important too. For a donation of for example, $50 per month you can help support us to produce top quality peer reviewed scientific data for the community.

All donations are tax deductible. It will only take a minute. Thank you. Click here to donate today.