A  Homeopathy Staphysagria case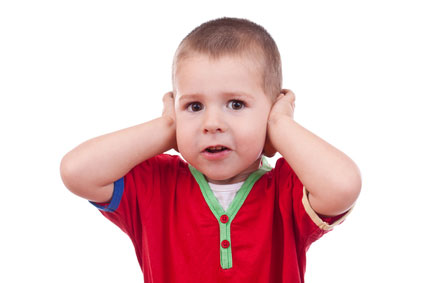 As migraine sufferers would agree, this affliction affects one's ability to lead a contented life. Migraines can last for days, or sometimes occur frequently which makes it impossible to function normally, or hold down a job. For younger migraine sufferers, they miss out on school or college, which hampers their education and ability to look forward to the future. They also have to take strong pain killing medication in order to survive the severe pain.
A young girl who suffered from migraines wanted to try homeopathy, and I thought I would share her story with you.
I had initially treated this young girl shortly after starting school, unfortunately, due to enormous sensitivity, she had reacted adversely after receiving vaccines at five-year-old. Approximately three weeks later the joints in her hands and feet had become extremely swollen, and she kept breaking out with itchy hives on her arms; legs and face. On top of this, she was abnormally tired (not normally exhibited by a healthy five-year-old!). Another interesting symptom was that her hands became swollen if she got too cold when playing outside (during winter). The symptoms were reported by her doctor as an adverse reaction.
Silicea 200C was prescribed which helped resolve these symptoms, and I didn't see her again until many years later, when she started to suffer from migraines.
Now in her early teens, she was working towards her HSC and took this very seriously. She was very diligent, a perfectionist, and would often stay up late finishing assignments. Her mother told me that she was an 'A' type personality, and although she studied extremely hard, she liked socialising, and often accompanied her friends to late night gatherings on the weekends.
Migraines in children treatment with homeopathy
The migraines had started a year previously, and the doctor had prescribed strong pain relief. However, due to becoming more stressed at school, the migraines were now more frequent and the pain very intense. They had recently consulted a specialist who had recommended trying anti-epileptic medicine, which sometimes helps migraine headaches. Due to her allergies and sensitivity to medication, her mother decided to try homeopathy first.
As we talked, it became obvious that her sensitivities were quite pronounced. She had an overly sensitive sense of smell, and was very aware of the slightest noise, which would keep her awake at night. As well as the migraines, she had numerous food allergies and had recently developed hypoglycaemia, which caused uncontrollable shaking if she forgot to eat small amounts regularly.
Due to the severity of the migraines, the young girl had begun to fear that she had a brain tumour (hence the visit to the specialist). She felt as if her brain was being squeezed internally, and she had to lie still due to the intensity of the pain. She was currently on a healthy but strict diet, as they were unsure as to whether food allergies might be the cause of the migraines. However, there appeared to be a correlation between migraines and stress, as if she had an assignment due, which was very important to her, she would often begin to get a migraine.
After questioning her about school, and her social life, she admitted that a year ago she had been sexually molested at a party. This had deeply affected her, and after giving evidence to the police, the boy had been identified. The police had asked her if she would wear a wire, and engage him in conversation, as they knew where he had a part time job, and that he took a break at a certain time. She did as they asked, and the boy did admit to what had happened and apparently apologised. However, for her own reasons the girl decided not to press charges. In the homeopathy world, she had what we call a Staphysagria personality and was not likely to want to push for confrontation anymore.
The migraine headaches had begun shortly after this incident, and she had also suffered from two kidney infections. Due to the above incident being the potential causation, Staphysagria 200C was prescribed, once per day for five days.
The homeopathic medicine Staphysagria is made from the Delphinium plant. It is a species  from the Ranunculaceae family.
Her mother called me approximately three weeks later to say that her daughter was much improved. On first taking the remedy she had been suffering from a migraine, which usually lasted for several days. However, on the second day, after taking the remedy, her migraine started to diminish in intensity, and she felt was 70% improved. In the following week she had started to get another headache, but it had not lasted in duration. When we met a month later, she had not suffered from any more headaches, which was rare for her.
I have followed up over the years, and now eight years later, she has not suffered from intense migraines again. She has had infrequent headaches, but is migraine free.
This case is backed up by research from 2013, which showed migraines in children respond successfully to homeopathy. The study was conducted by the Canadian College of Homeopathic Medicine. The trial was open, non-randomised and twelve countries worldwide took place. At the end of the three-month homeopathy trial period there was a high percentage of children whose migraine symptoms had clearly improved, plus the time taken off school had diminished substantially.
Looking back at past homeopathic cases reminds me of how important understanding the mental state can be.  Something may have happened to the patient one to two years in the past (or even in their childhood), which they may not divulge unless questioned.  Getting the causation of a physical or emotional complaint can be the key to unlocking the case.  I once treated a patient who had migraines, as well as epilepsy, she revealed she had been sexually abused as a child, and once again the prescription was Staphisagria, which helped her enormously.
---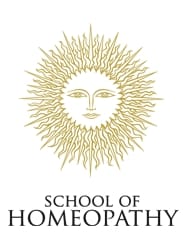 Thank you to Sarah Saunders for contributing Homeopathy For Migraines In Children and Teens – a successful case. This case was first written by Sarah Saunders in 2017 and has now been updated above.  Sarah first became interested in homeopathy when her young daughter suffered from eczema and allergies and was recommended to a homeopath, who helped relieve her daughter's symptoms. The results were so outstanding, that Sarah wanted to learn more about homeopathy and enrolled at Nature Care College, to undertake a short course in homeopathy. However, she became so interested that she decided to complete the Diploma in Homeopathy and finished her studies in 1999.
Sarah says "What I love about homeopathy is the satisfaction of the one-to-one contact with the patients and the feeling that you are really making a difference to people's lives". Sarah wanted to further her study and is currently completing an Advanced Diploma (by correspondence) with the School of Homeopathy in the UK. This migraine case was presented as part of her study.  Sarah says "The assignments definitely ensure an in-depth understanding of global advances in homeopathy. I would definitely recommend the school should anyone be interested in studying homeopathy by correspondence".
http://www.homeopathyschool.com/courses/courses-postgrad-cpd/
Save
Save